Experience True Comfort With Our Custom Porches!
Precision Decks is the leading porch contractor in the greater Grand Rapids area. Our dedicated team has spent 30 years crafting beautiful porches tailored to our client's tastes and needs. Get your free estimate today, and let our team build the perfect porch for your home!
A porch is an excellent way to extend your living space outdoors, providing a smooth transition between your indoor and outdoor spaces. It can serve as an entertaining hub for gatherings or as a relaxation spot to enjoy a cup of coffee and watch nature in tranquility. Our custom porches can be designed to match your home's aesthetic to create a unified look. They can be equipped with additional features, such as fireplaces, ensuring a truly comfortable experience.
Extend your living space outdoors.

Protection against rain, strong sunlight, and snow.

Can be built to match the aesthetics of your home.

Can be equipped with features such as outdoor kitchens, fireplaces, TVs, and more.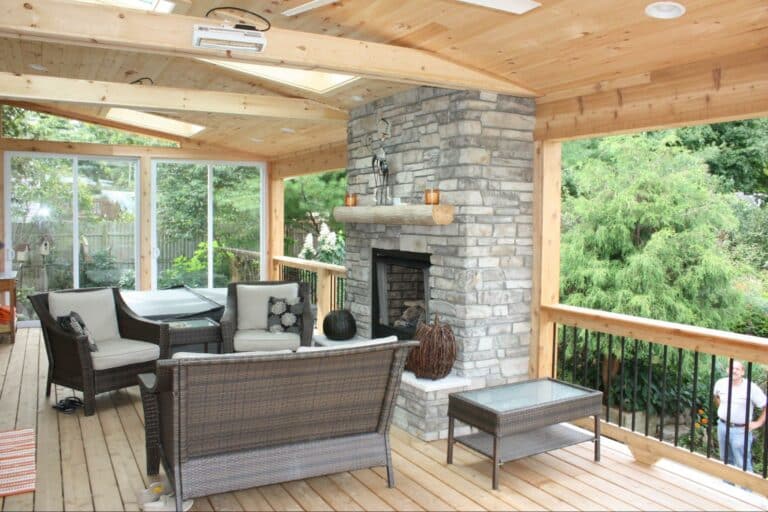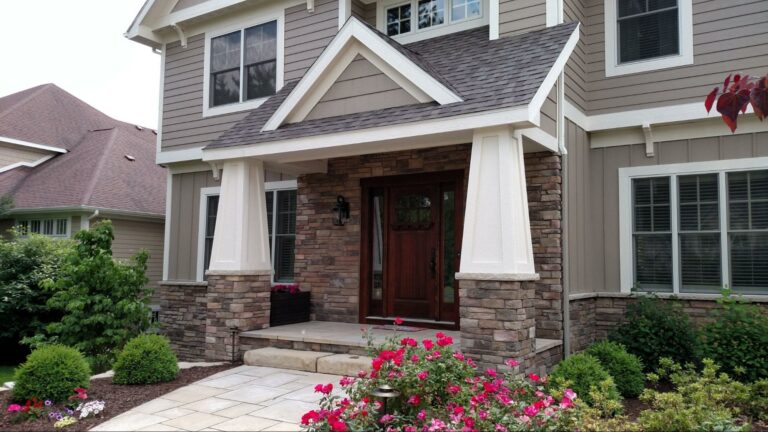 We believe the front porch is the initial handshake your home offers to the world, so it needs to be visually captivating, complementary to your home's style, and prepared to handle harsh weather conditions. 
Every detail of your porch, from the size to the choice of materials, is carefully decided to align with your home's architecture. Moreover, we ensure to build your porch with premium materials that maintain their beauty, promising your home's entrance remains impeccable all year round.
Back porches serve a different purpose. They are your outdoor hubs for entertainment, relaxation, and family time. At Precision Decks, we ensure that your back porch meets these requirements and more. We take into account your lifestyle and specific needs, then tailor our design accordingly. Looking at an outdoor kitchen or perhaps a fireplace for those chilly evenings? We've got you covered.