The Custom Outdoor Experts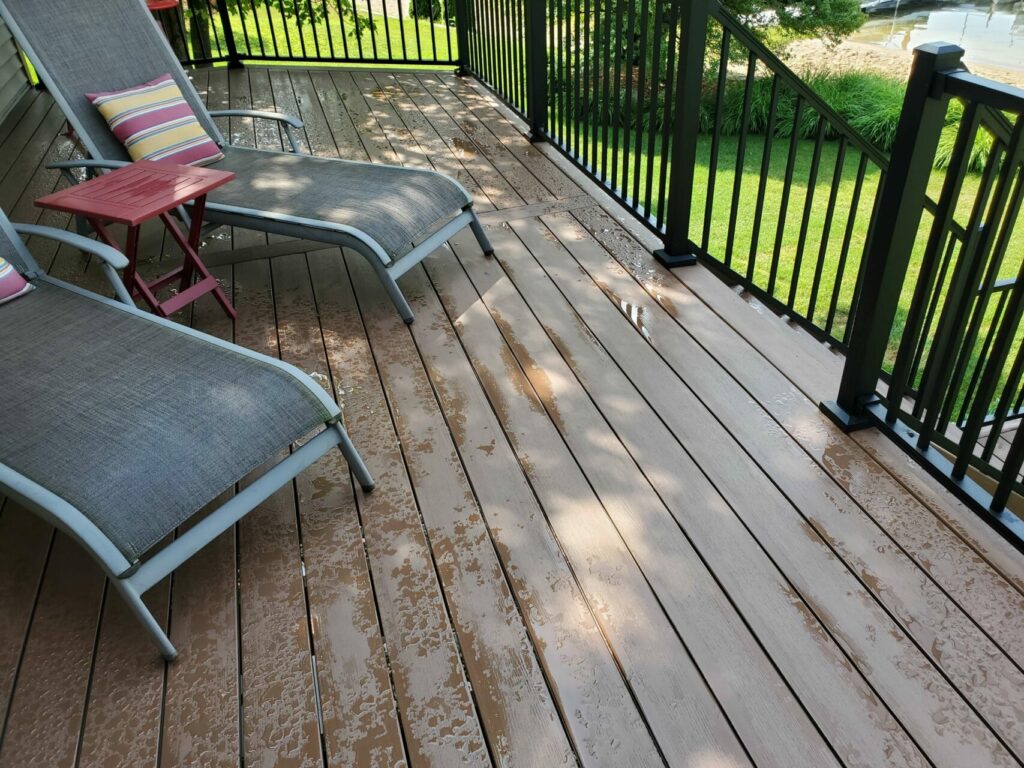 We continue to build our outstanding reputation based on a sincere and unwavering belief of quality and customer satisfaction. Our mission is to provide patios and decks Grand Rapids homeowners know reflect their vision and desire. As a premier deck designer and builder based in Rockford, MI, it is our duty to provide you with your dream construction.
Custom building and remodeling is less scripted than production or commercial services because there are no pre-defined choices or menus to choose from. We involve you in the process and implore you to make many decisions. By providing considerable input on design and product use in most categories, you can stay within your budget. Given the many choices involved, it's not unusual for homeowners to experience a few more emotional trials during their remodeling project journey. That said, knowing what to expect at each stage — and especially what choices you'll make and when — can make your custom project process smooth and result in the outcome, you've always dreamed about.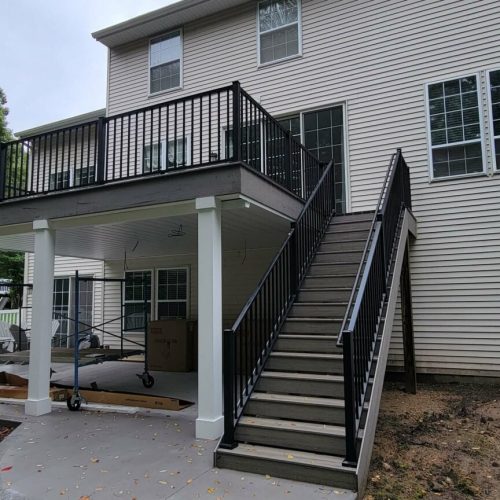 We know the market is competitive. We use realistic allowances as defined through our knowledge of your needs from the beginning of the project. Our clients know their cost before construction begins. The result? Commitment to your satisfaction adds value you may not find elsewhere.
Quality goes beyond the right materials and good craftsmanship. We value smart design, working on schedule and delivering on budget. It's what sets us apart from others. When that happens you get a great return on your investment.
Experience translates into peace of mind and satisfaction throughout the building process. We will meet your requirements for space and function and design and budget.
With over 15 years of experience and expertise, our skilled home designers and home builders have the expertise to build beautifully crafted remodels, patios, and decks Grand Rapids homeowners want.
Whether it's a need for more space, an update to an aging extension, or even just a place to enjoy a nice summer night in the backyard, Precision Decks & Patios has a variety of home designs and price ranges to suit your home remodeling budget.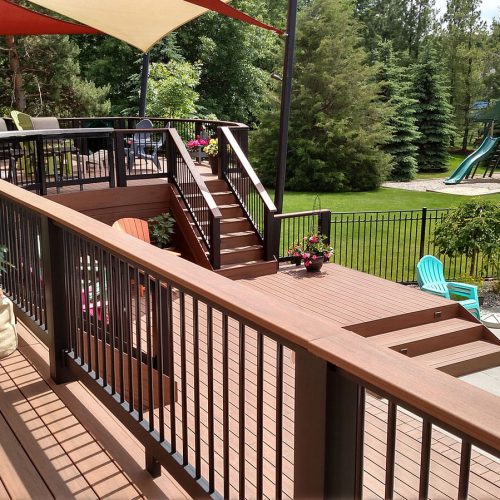 Shawn the owner is great. Tell him what you envision and he can make it happen. Excellent craftsmanship and quality. Goes above and beyond.
— David Schulz
Homeowner
I would recommend Precision to anyone needing a deck. Shawn and Scott were both excellent to work with on our new deck. My wife and I could not be happier with how the deck turned out. This has easily been our best experience with a remodeling/design company.
— Gavin
Homeowner
Precision Decks & Patios welcomes customer input and they thrive on "on-the-fly" involvement to create the best custom (and customer) outcome. These guys offer cutting edge design/build ideas and a commitment to precision quality and customer satisfaction.
—
Homeowner
Our new deck is so gorgeous that total strangers in the neighborhood stopped by to check it out, and they ended up working with Precision on their new deck vision. They started on time, did a great job of keeping the worksite safe and tidy and completed work per our agreement.
— Deborah Gier
Homeowner
We were looking for someone who could do cable wiring on the new deck at my parent's new house. Shawn & Scott were recommended to us by a neighbor and they did not disappoint! We ended up hiring them to redo the deck at our lake house and the second deck turned out just as beautiful as the first. Their attention to detail is exquisite! They really go above and beyond and I would recommend them to anyone looking for quality construction.
— Dana Pleasant
Homeowner