Your Belmont Home Deserves A Stunning Outdoor Space!
Welcome, Belmont residents! At Precision Decks, we specialize in designing and building custom outdoor living spaces, including decks, patios, porches, and more. Trust us to expertly guide you in your journey toward the perfect outdoor retreat. You are only one step away from your dream backyard!
Belmont's Top Choice for Quality Decks & Patios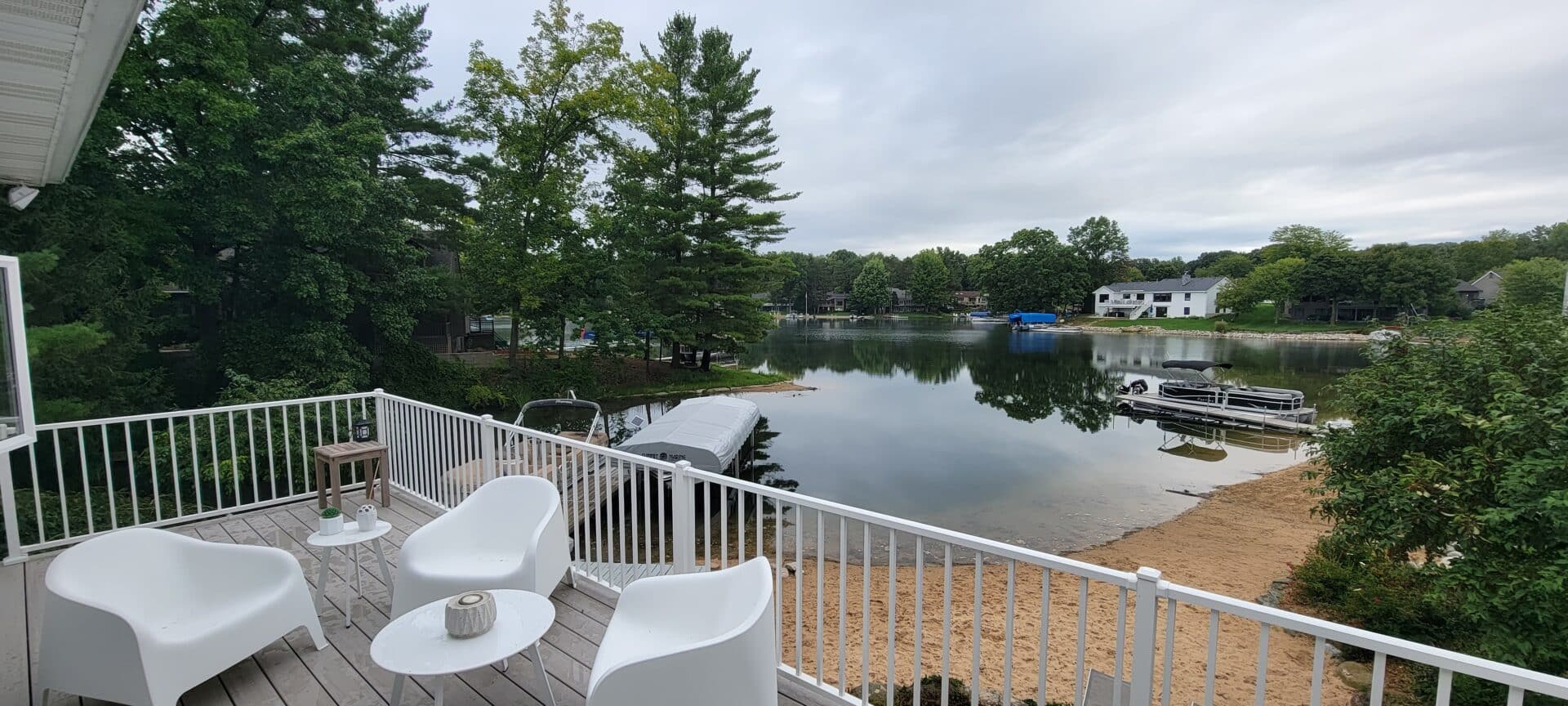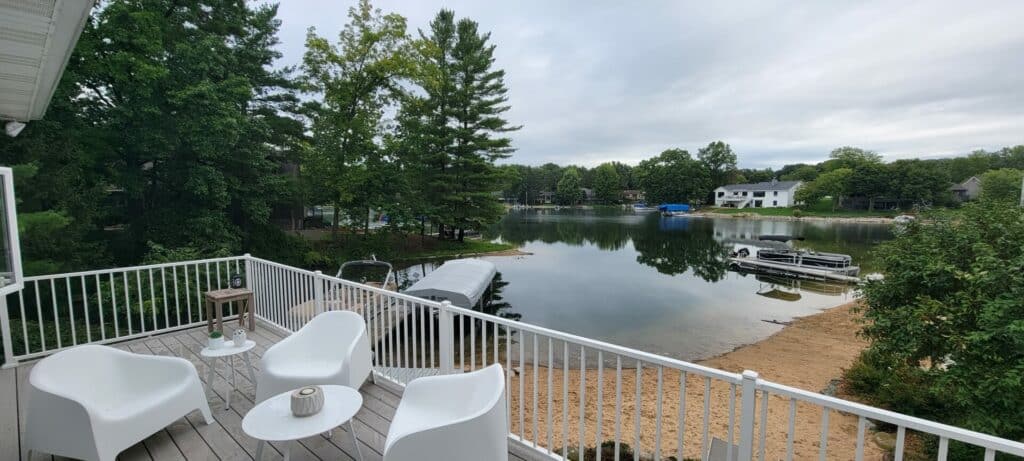 When it comes to creating your dream outdoor living space, there's no team better equipped than Precision Decks. Over the years, we've established ourselves as the leading deck and patio contractor in Belmont, MI. Here's what makes us different:
We use only premium materials to maximize the durability of your outdoor living space.

We handle every aspect of your project, including design, construction, and permitting.

We provide a personalized design that fits your family's unique needs and lifestyle.

We do not hire subcontractors and have our own dedicated in-house crews, ensuring quality control and timely project completion.
Our Range of Outdoor Living Spaces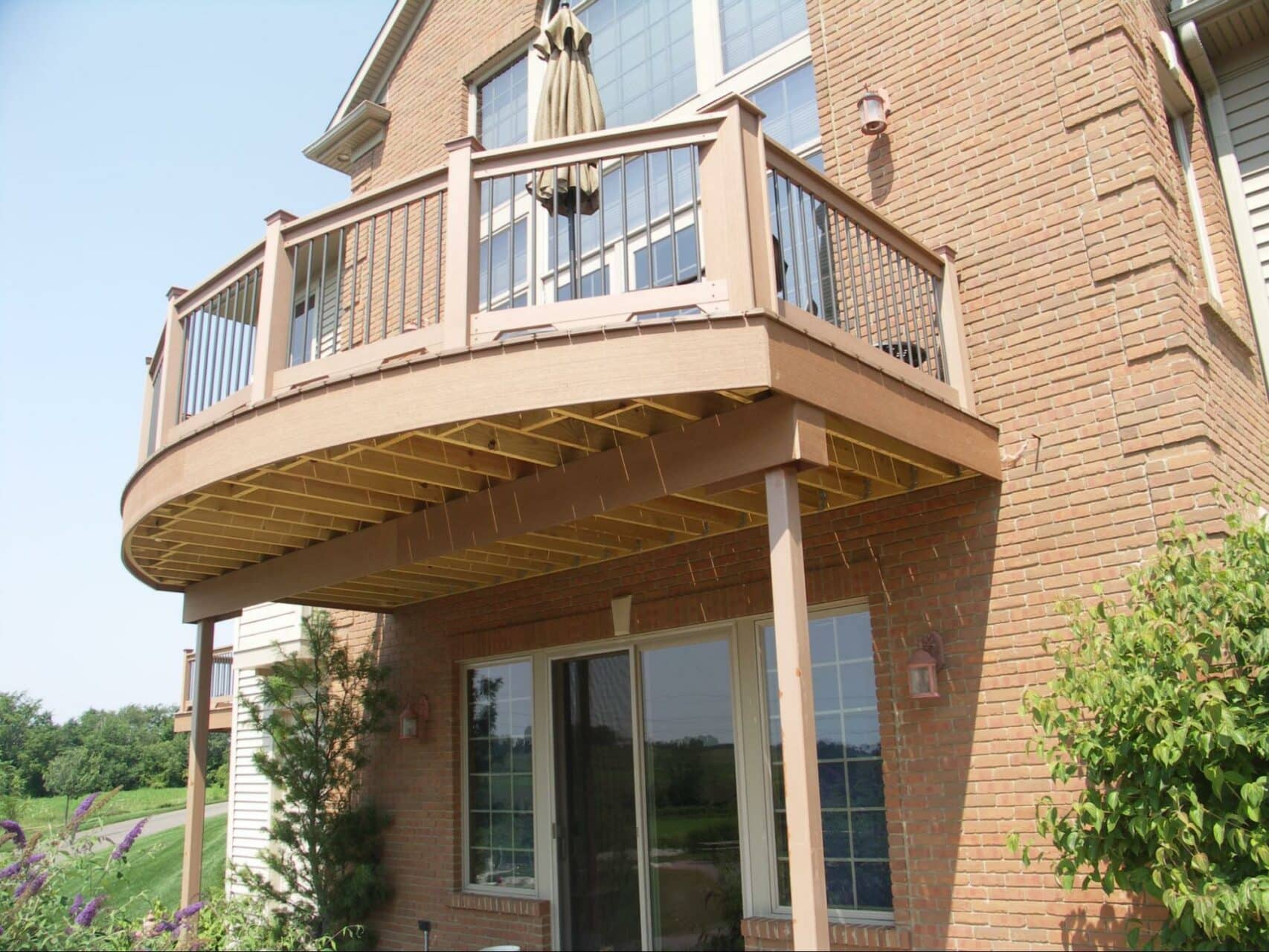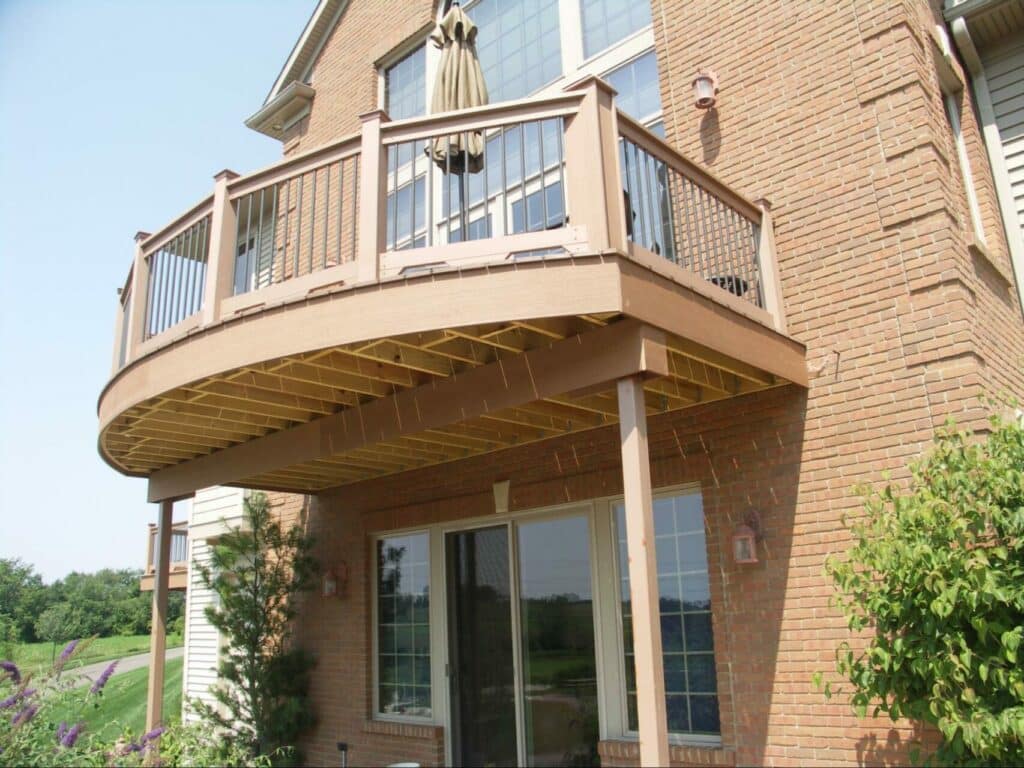 Decks:
Extend your home's living space to the outdoors with quality decks that provide up to 50+ years of enjoyment.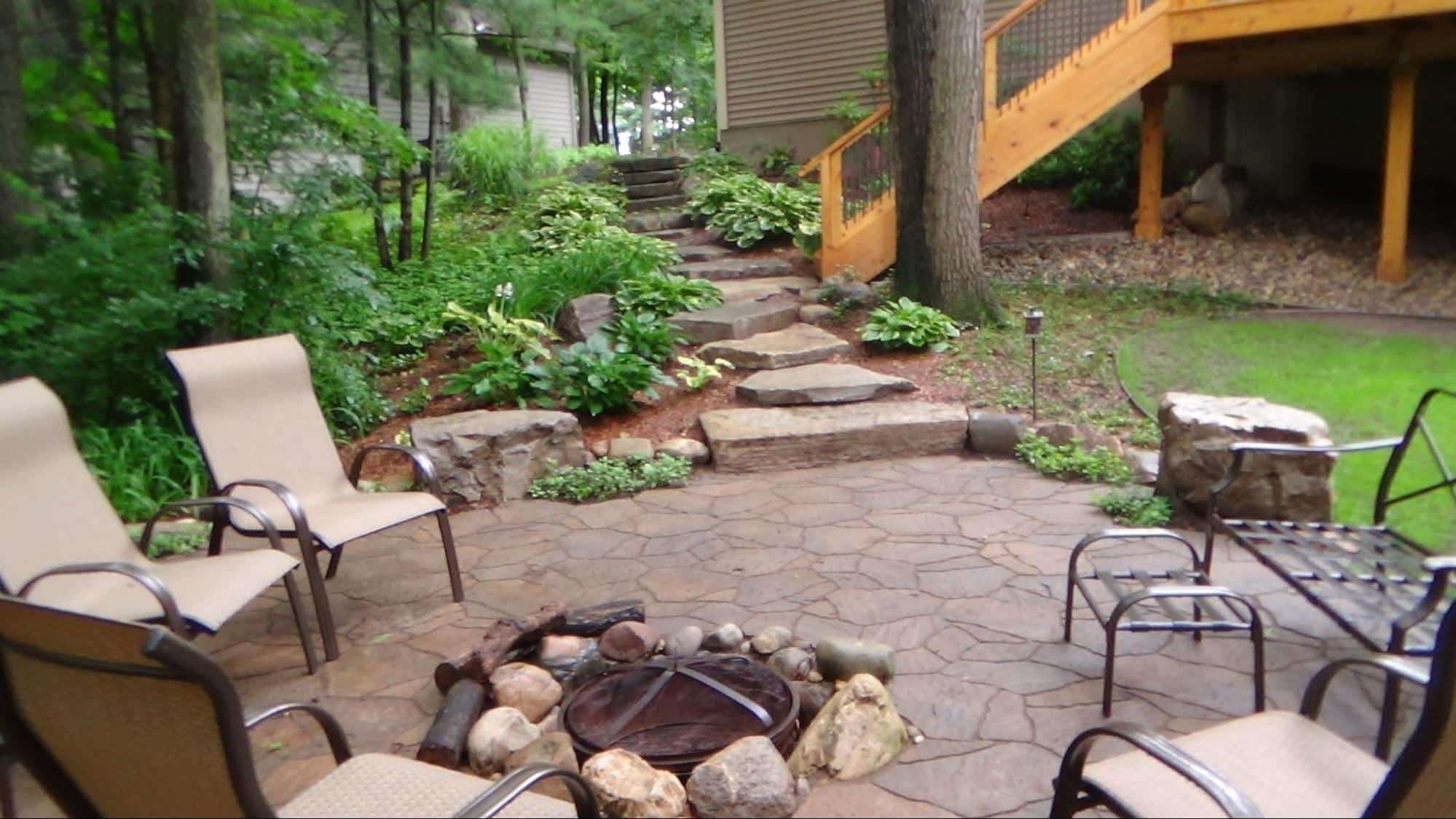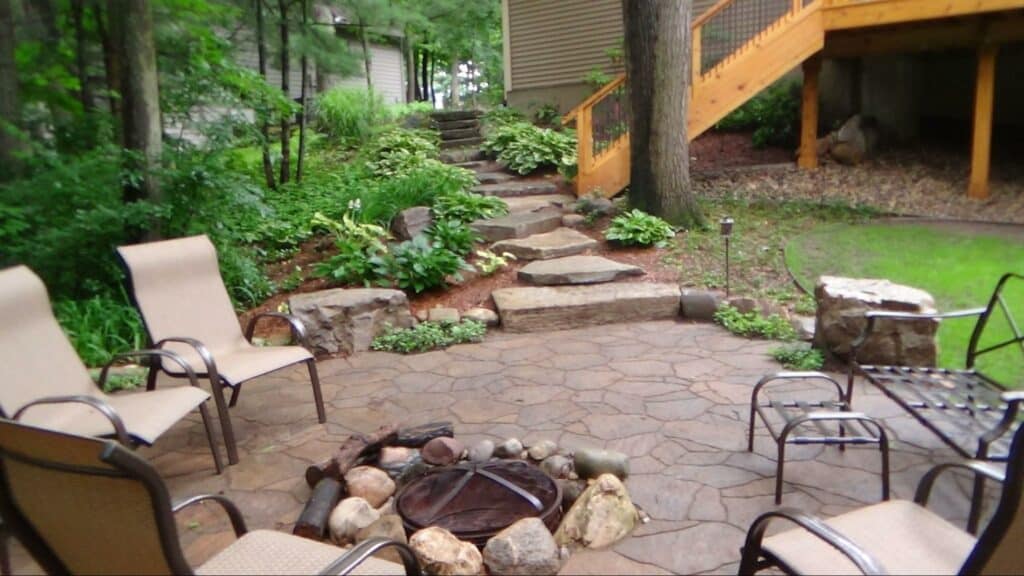 Patios:
Create the perfect outdoor living area with our patios, or beautify your landscape with our walkways, retaining walls, and other hardscape features.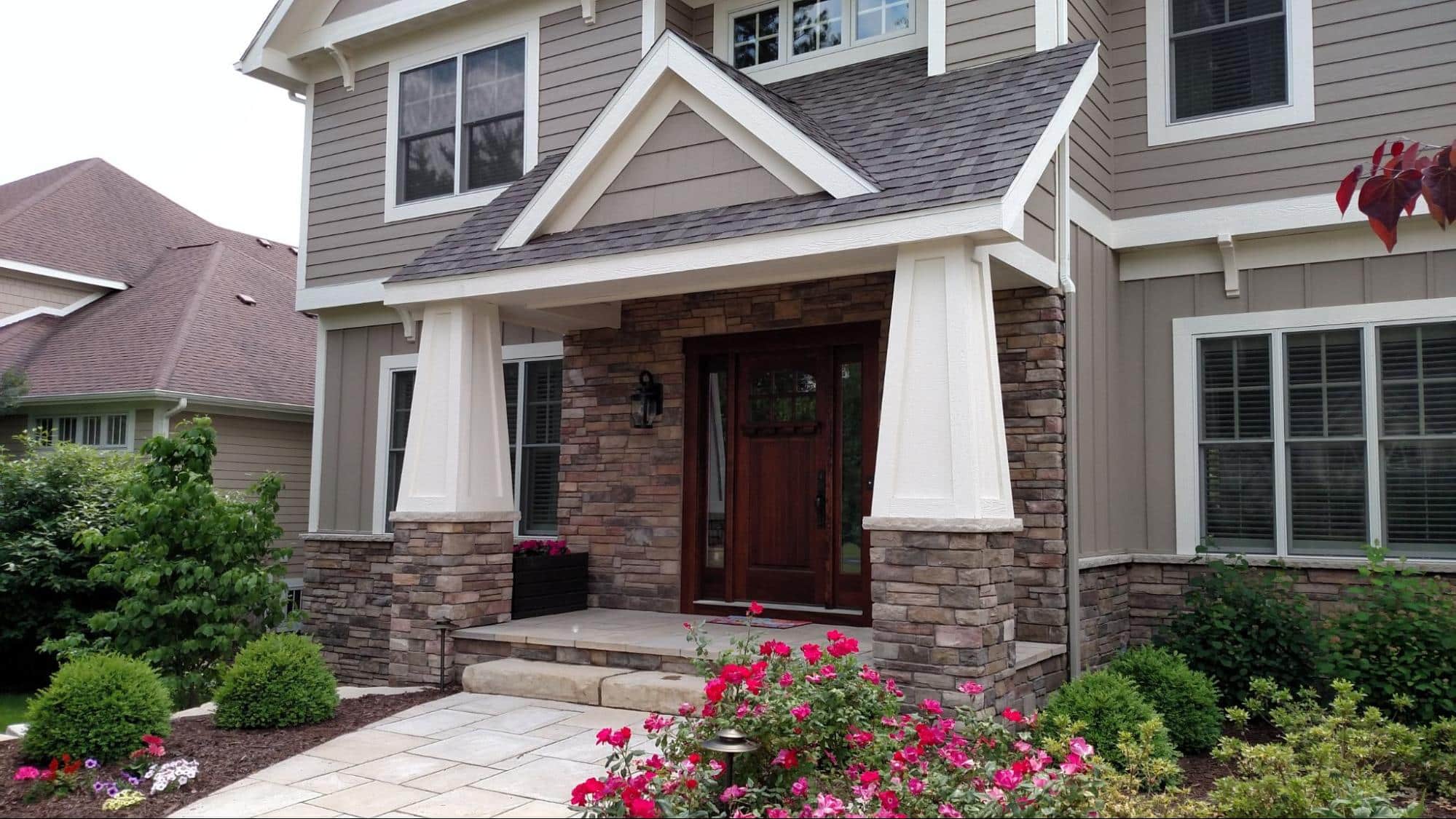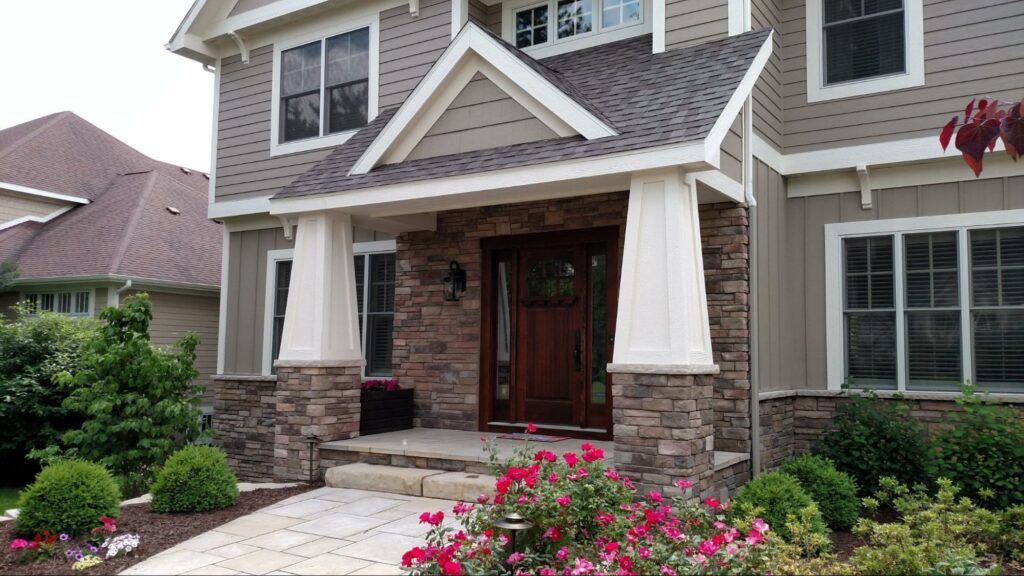 Porches:
Our front and back porches elevate the charm of your Belmont home and offer a sheltered outdoor living area.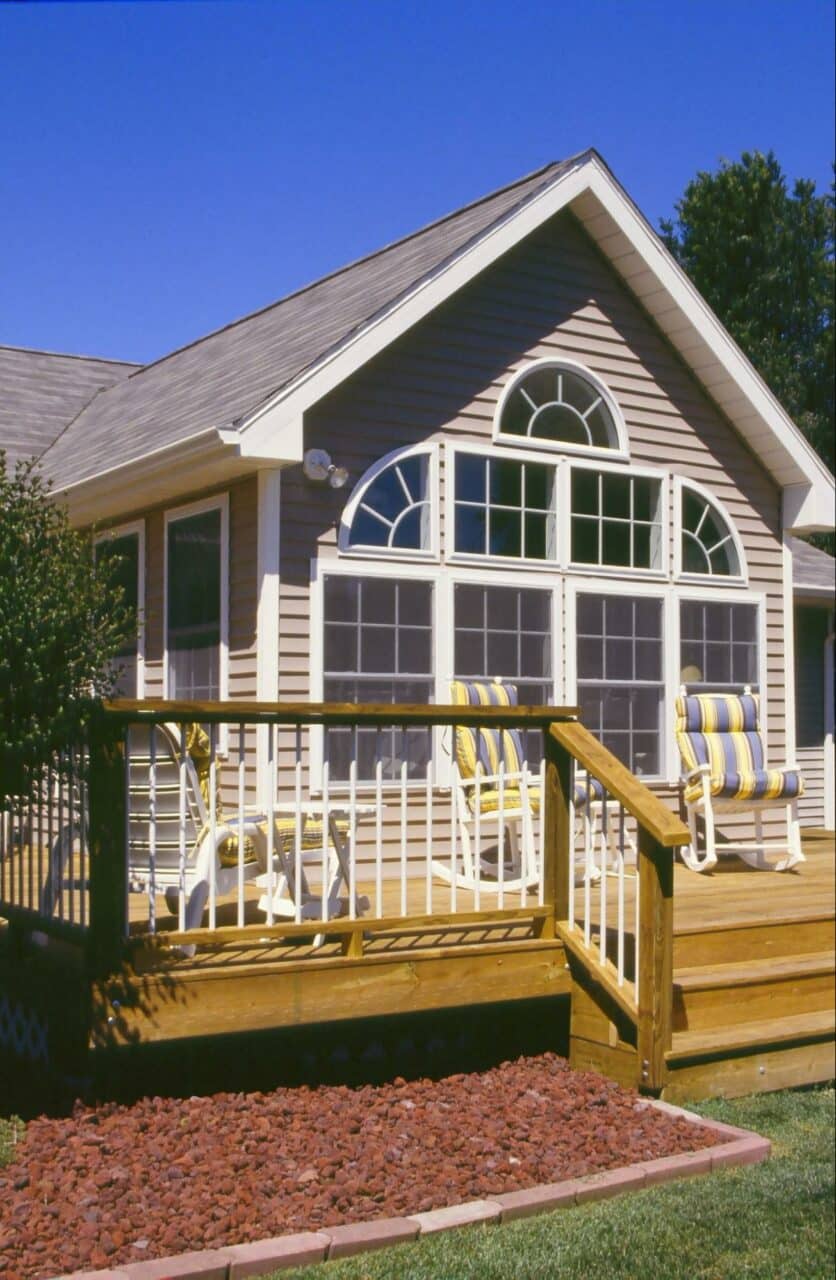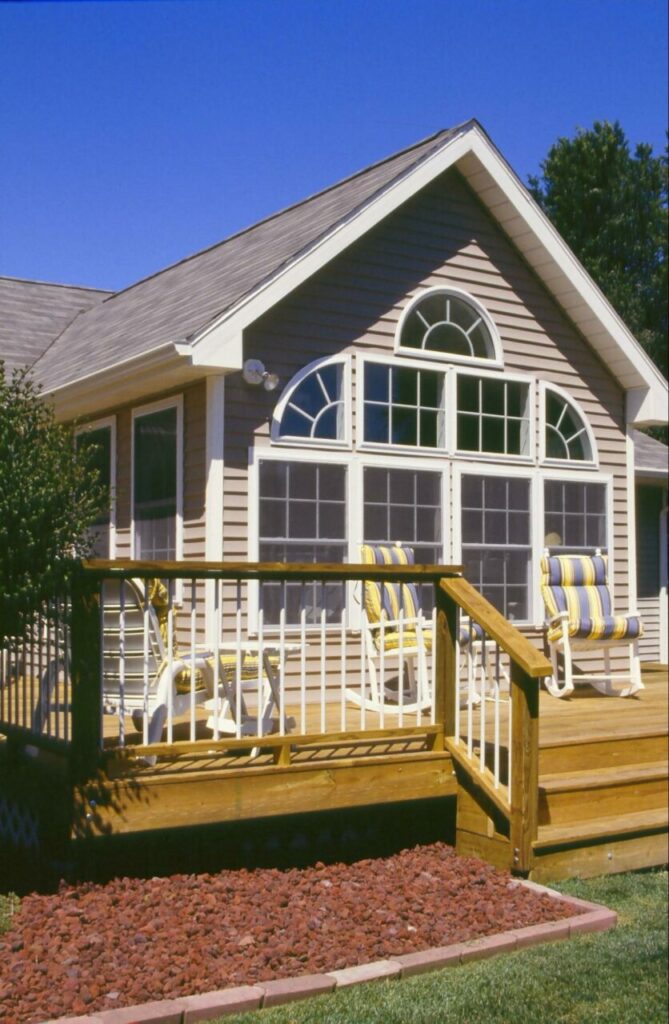 Sunrooms:
Enjoy indoor comfort in an outdoor setting with our all-weather sunrooms – perfect for lounging and entertaining.
Tailor Your Outdoor Space To Fit Your Needs
We believe that your outdoor living space should reflect your family's unique lifestyle. That's why we offer the residents of Belmont, MI, a variety of additional features and customization options. These features make your deck a fully functional outdoor extension of your home where you can cook, entertain, unwind, and create lasting memories. 
Available options include:
Premium Materials For Lasting Beauty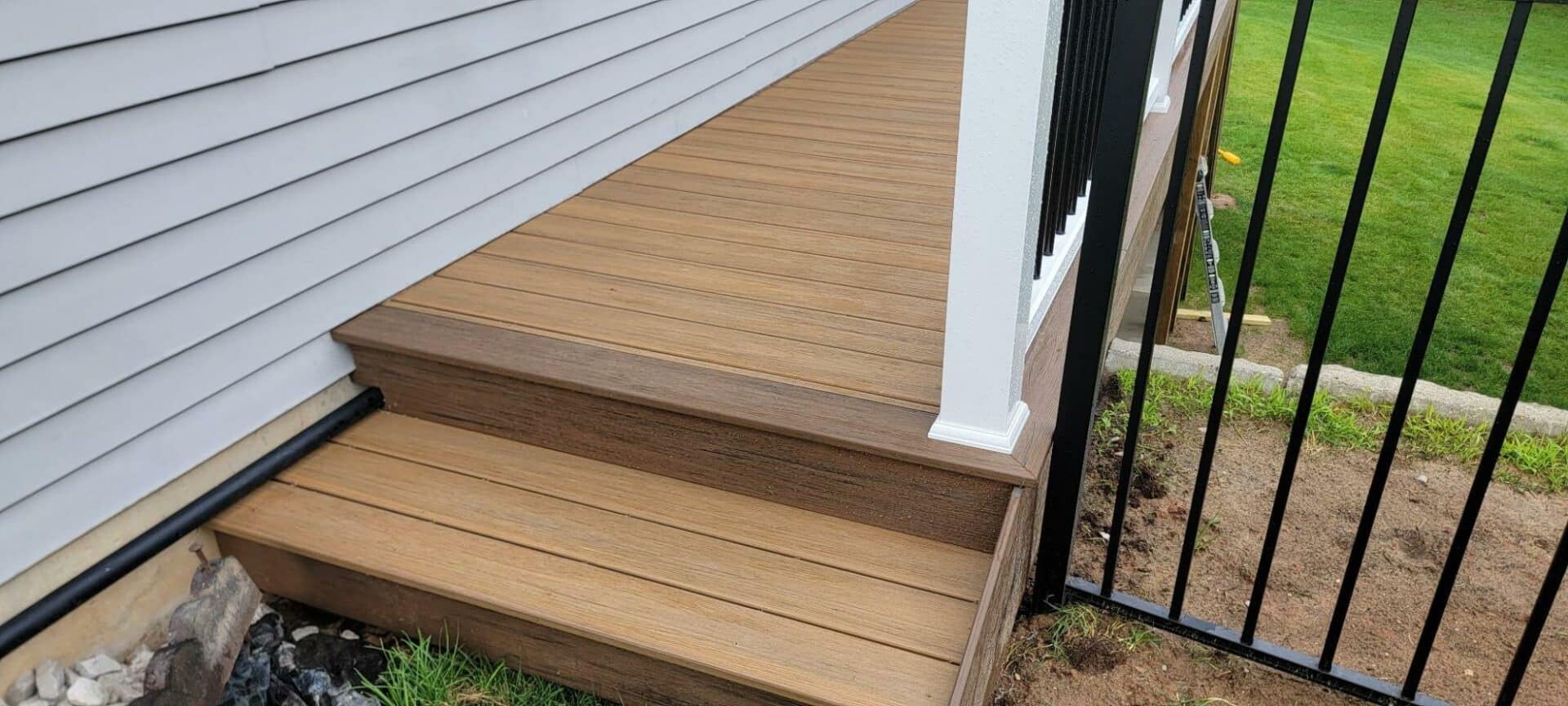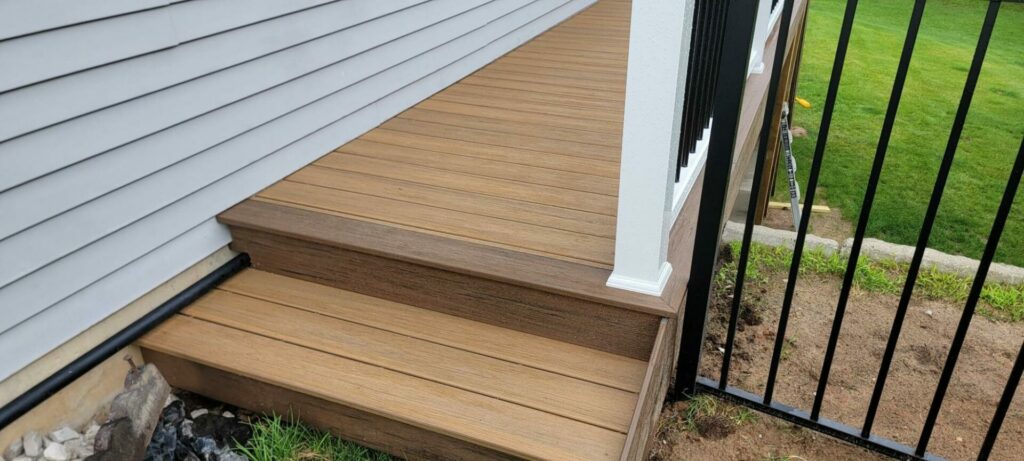 Composite & PVC Decking:
For those looking for a deck that requires minimal upkeep, we recommend our attractive Trex and TimberTech decking options. These durable composite deck boards, backed by warranties that span 25-50 years, promise decades of enjoyment with minimal maintenance.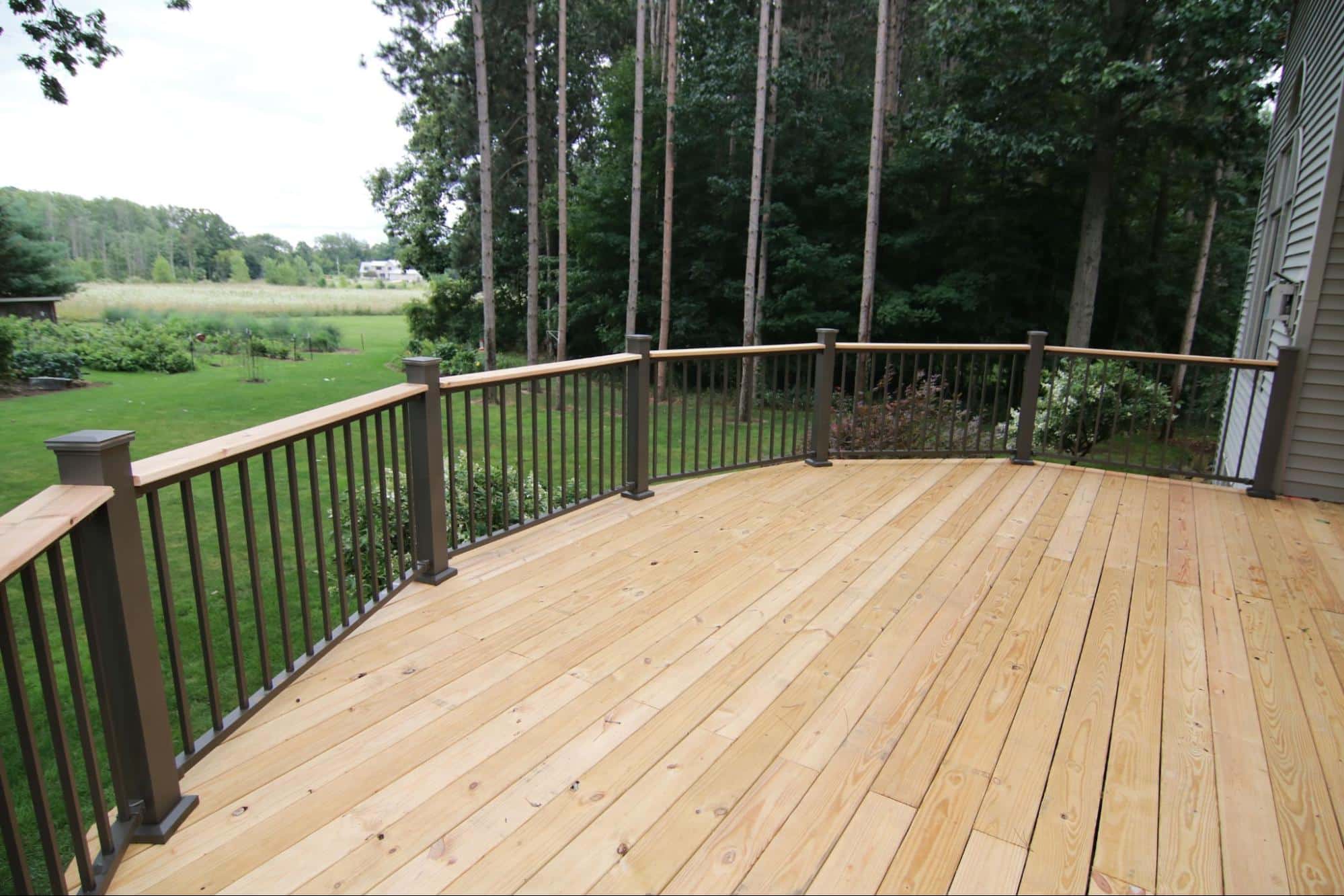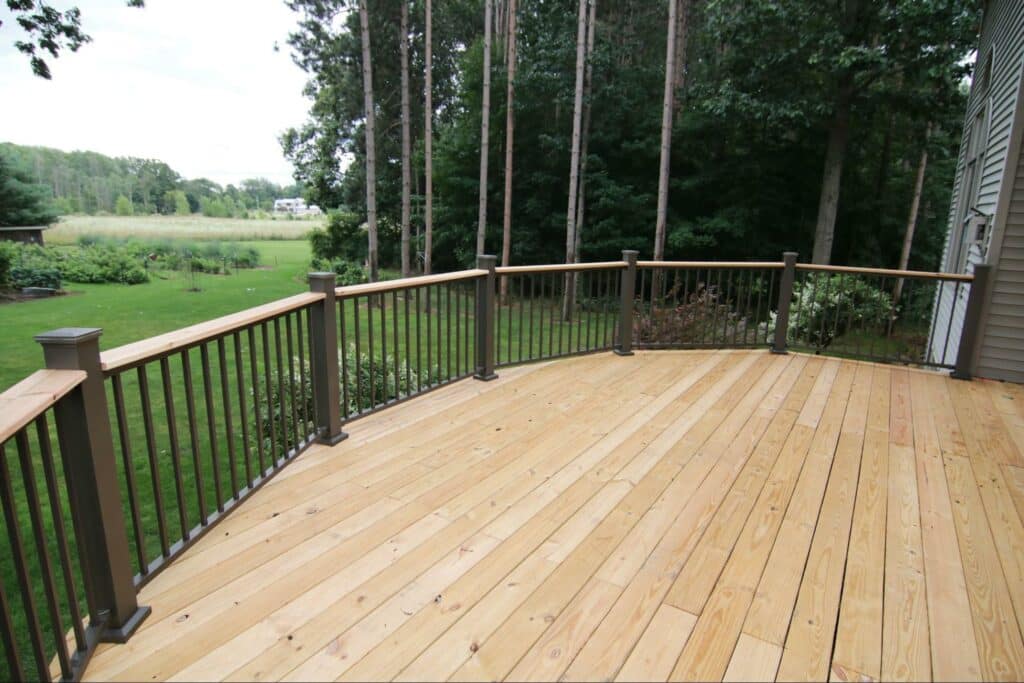 Premium Quality Wood Decking:
The natural appeal of our Cedar and IPE wood decks is hard to resist. Known for their aesthetic charm and durability, these wood types make for excellent decking materials.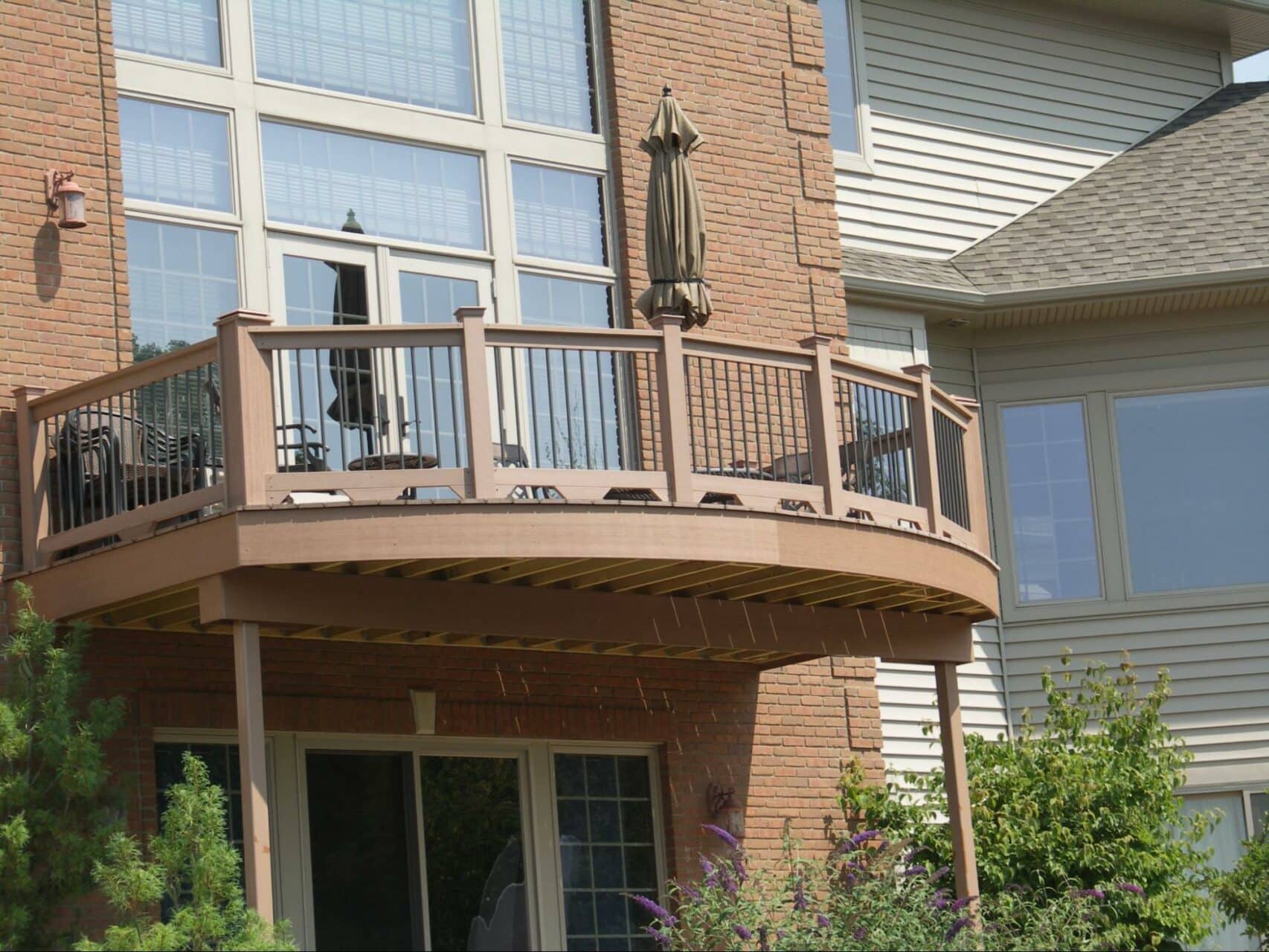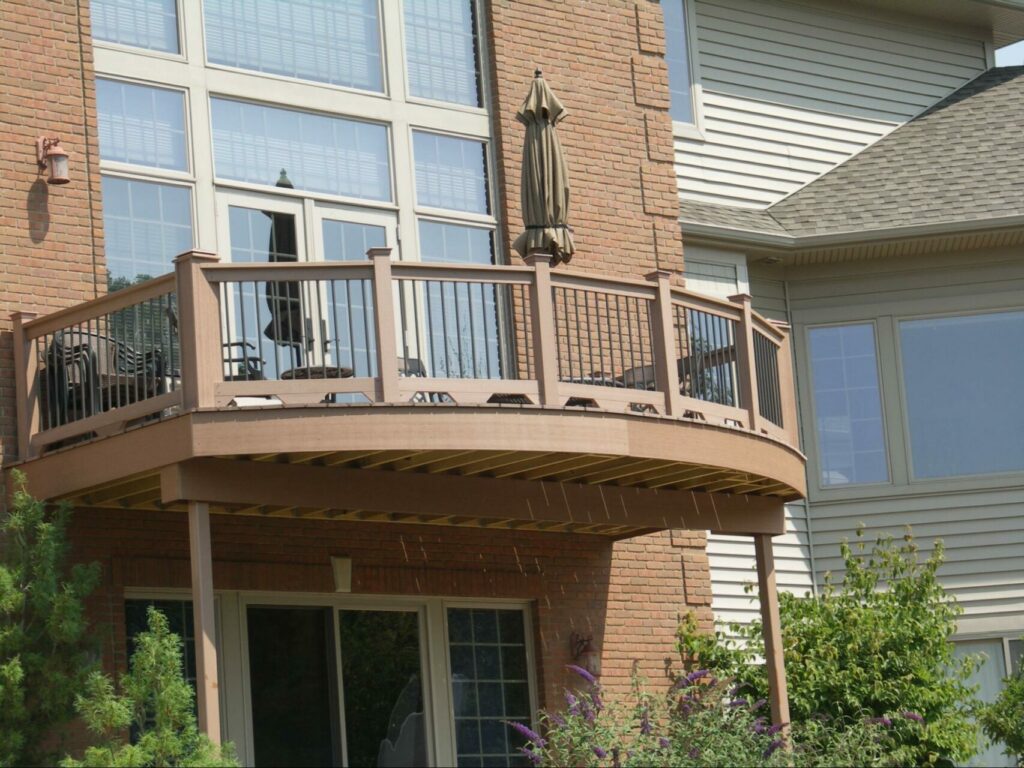 Composite, Vinyl, & Aluminum Railings:
We build our decks with stylish and robust composite, vinyl, and aluminum railings. Resistant to weathering, wear, and warping, these railing options ensure your deck remains stylish and safe for years. We can also build glass railings, steel cable railings, and more.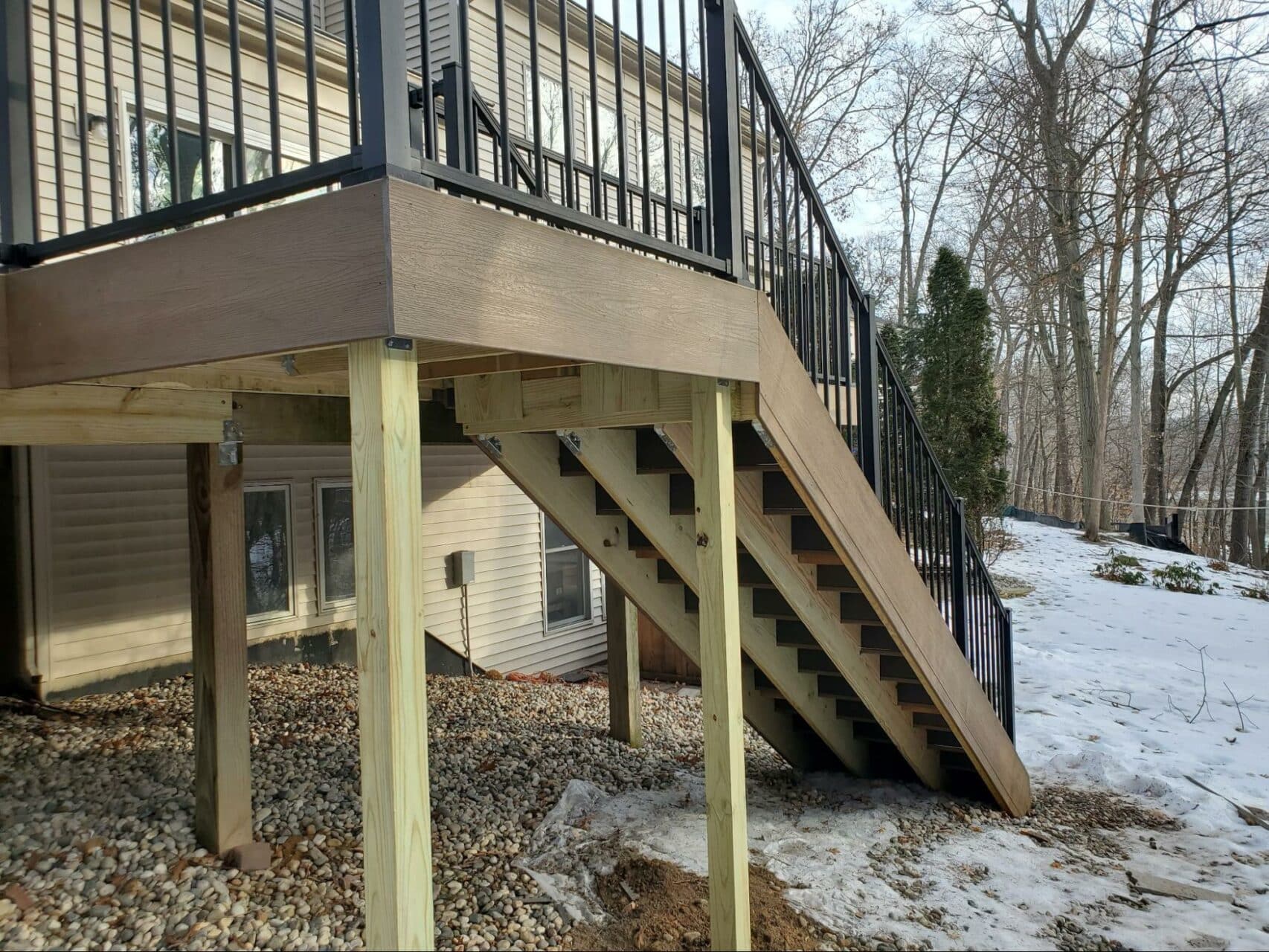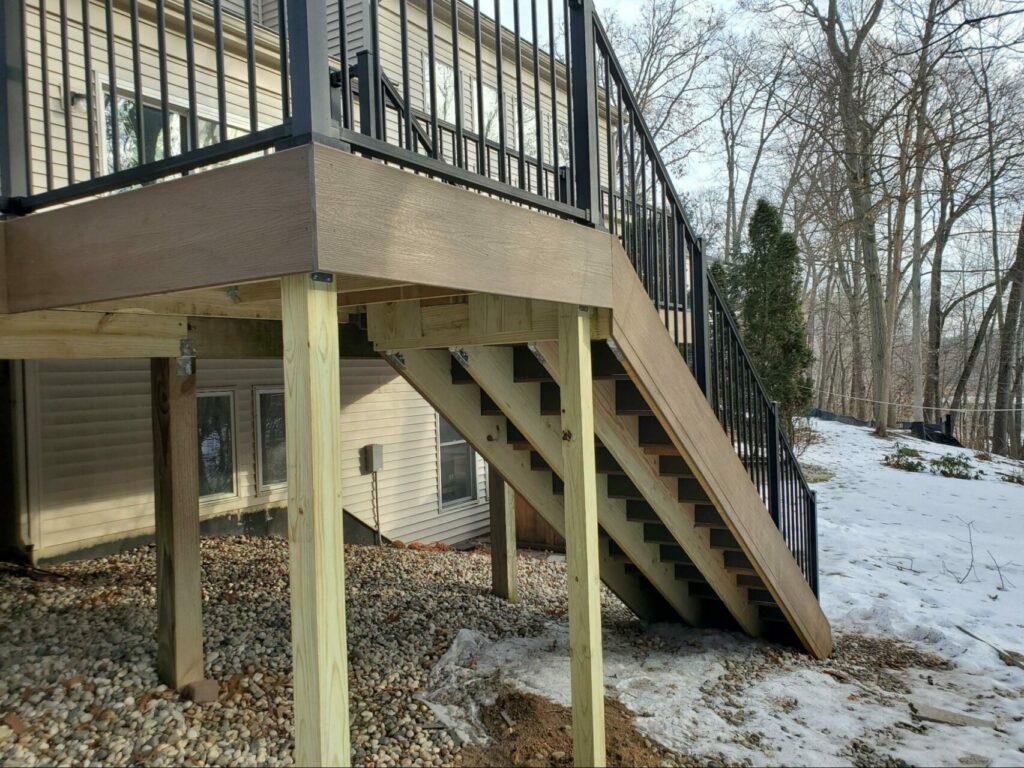 Pressure-Treated Lumber Frame:
The foundation of every high-quality deck we build is a sturdy frame made from pressure-treated lumber. Resistant to insects, moisture, and other common types of damage, pressure-treated lumber ensures the safety and longevity of your deck.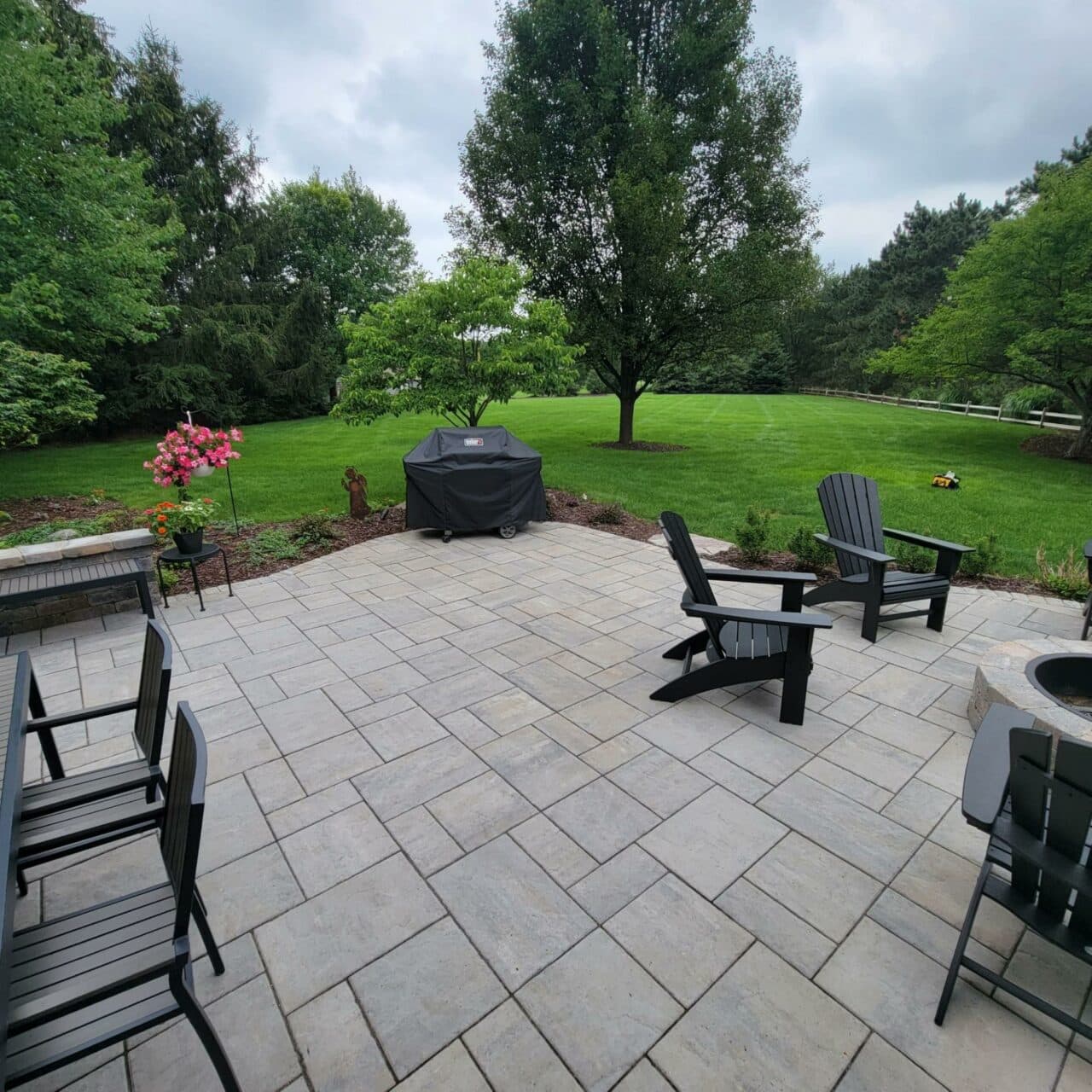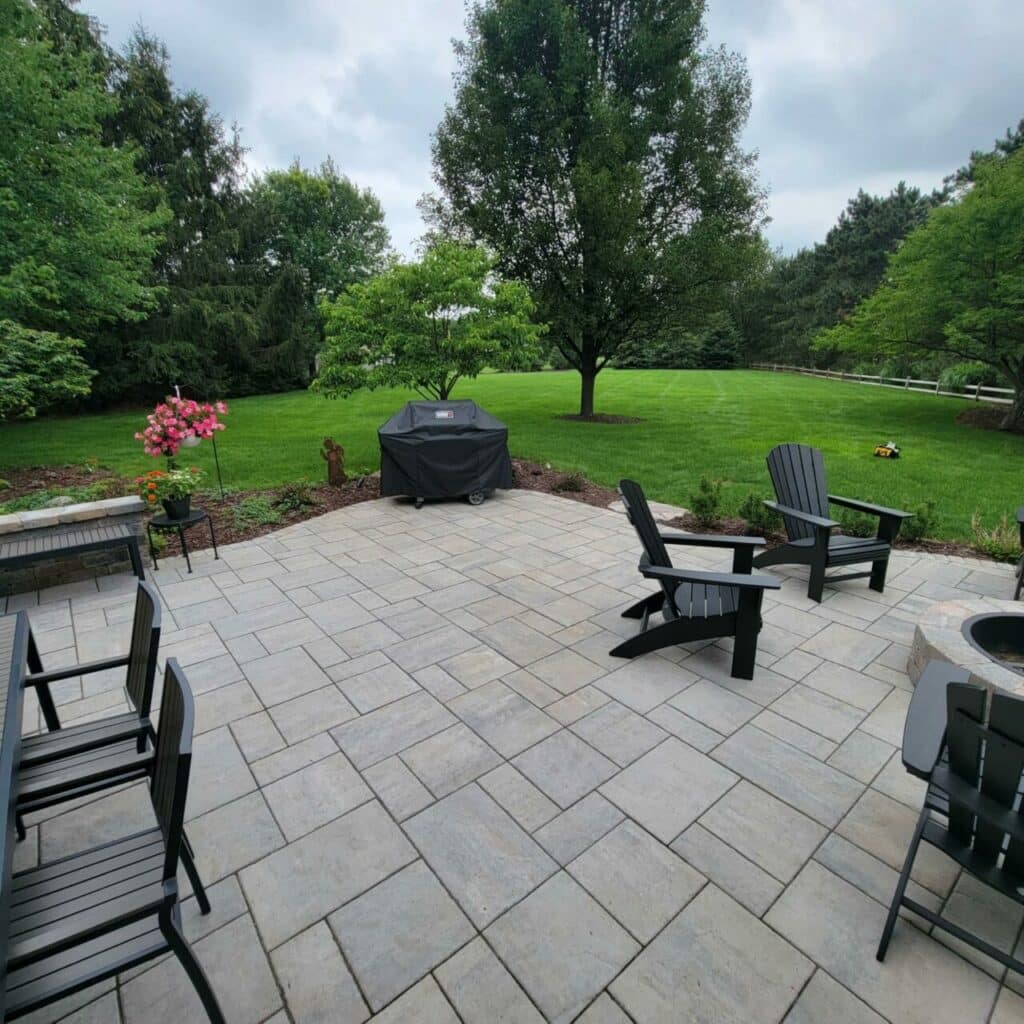 Hardscape Materials: Concrete, Pavers, and more:
Our hardscape materials provide a sturdy and low-maintenance foundation for your patio. Choose from a variety of options like natural stone, concrete, and pavers.
Effortless Creation Of Your Dream Outdoor Space
At Precision Decks, we've redefined the design and construction process, making it easy and exciting for you to create the outdoor living space you've always dreamed of:
Initial Consultation:

Schedule a consultation and receive a free estimate.

Design Phase:

Work closely with our designers to create your ideal outdoor space.

Construction Phase:

Watch as our talented in-house crews bring your design to life.

Final Reveal:

Step forth onto your brand-new deck, thrilled with the result!
See why homeowners in Belmont, MI, and the suburbs northeast of Grand Rapids continue to choose us as their deck builders time and time again.
Ready to transform your Belmont, MI, outdoor living space?
Allow the expert team at Precision Decks to bring your vision to life. Request your free estimate & design today to get started!