Get the Outdoor Living Space Your Cascade Home Deserves!
At Precision Decks, our local expertise, dedicated in-house team, and hands-on approach promise you the best deck construction experience in Cascade, MI. Ready to transform your outdoor living space? Reach out to us today!
Your Top Choice for Deck & Patio Construction in Cascade, MI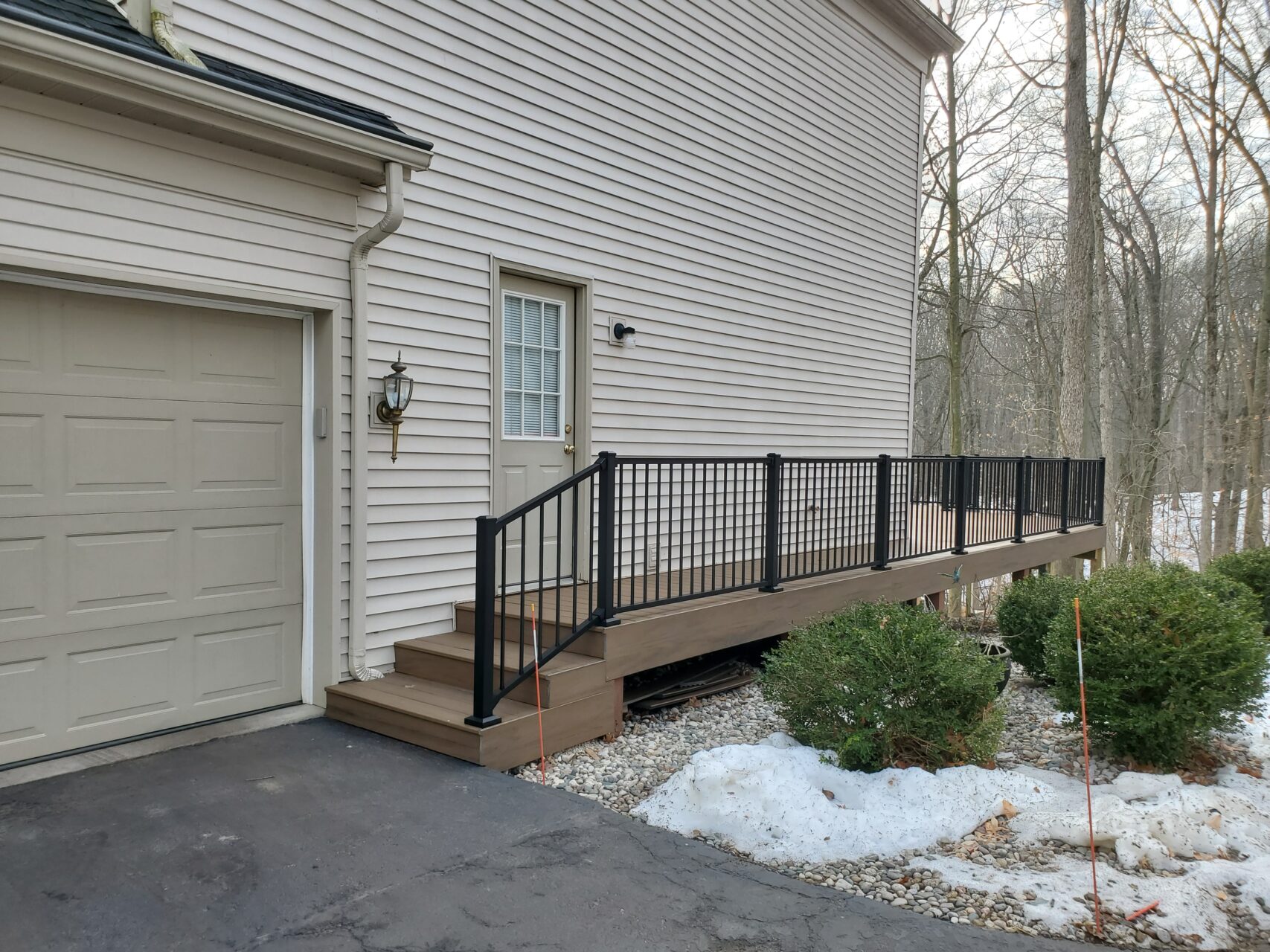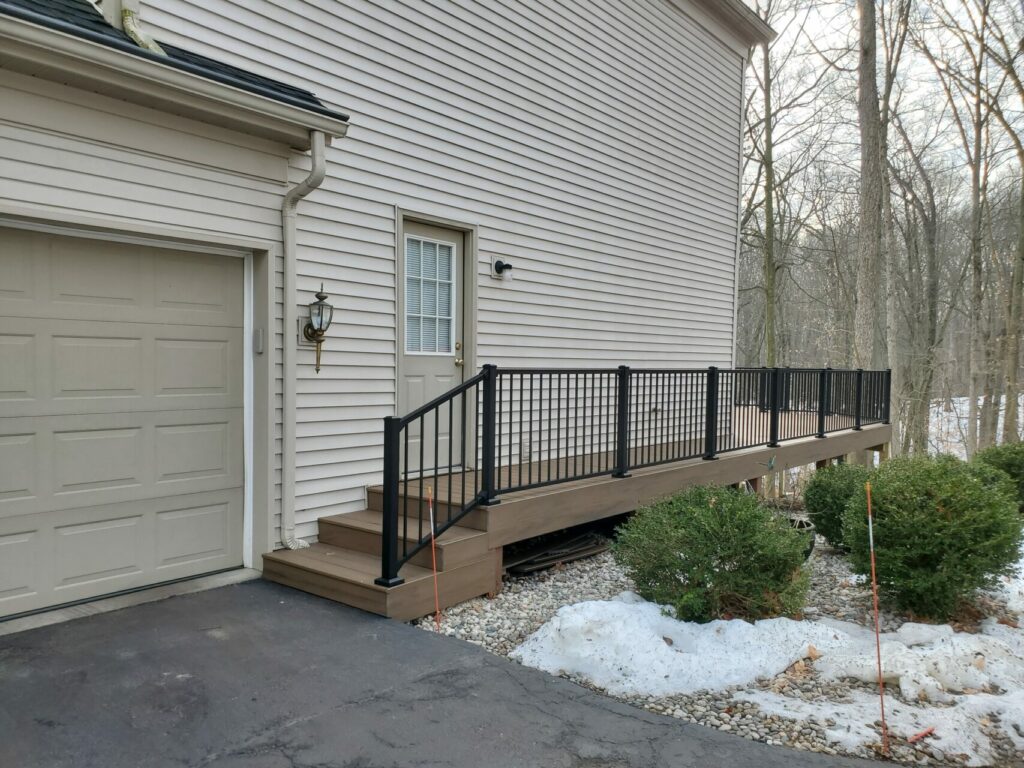 When dreaming of your ideal outdoor living area, the team at Precision Decks is the best choice you can make. Over the years, we have proven ourselves to be the premier deck and patio contractor in Cascade, MI. Our familiarity with the local neighborhoods, skilled in-house team, and commitment to quality ensure an unforgettable construction experience for our clients.
We differentiate ourselves by:
Utilizing top-quality materials to maximize the durability of your outdoor space.

Managing every detail of your project, from designing to building to acquiring permits.

Creating a customized design that fits your family's unique lifestyle.

Employing our own skilled in-house crew instead of relying on hiring subcontractors.
Choose Your Ideal Outdoor Living Space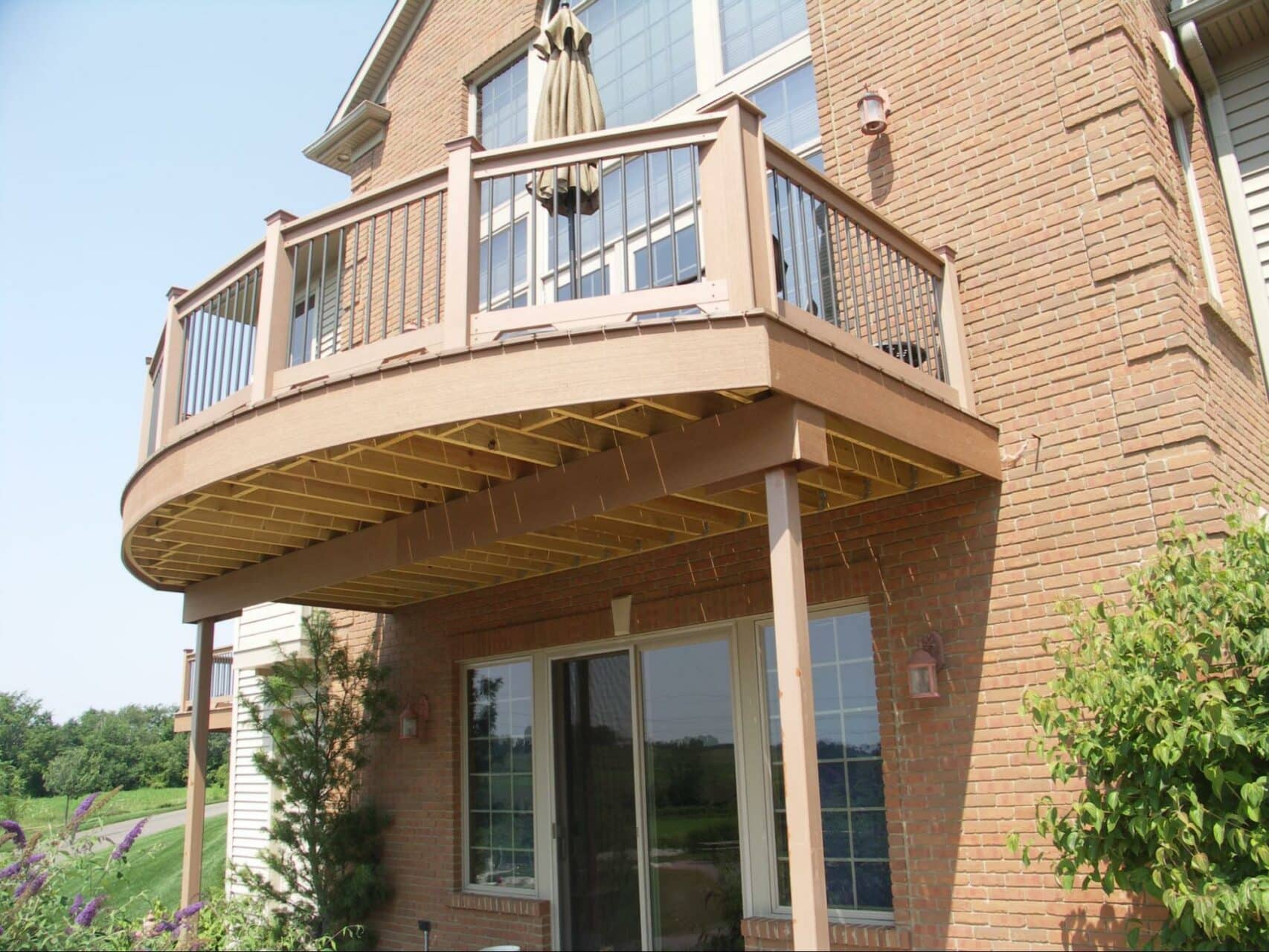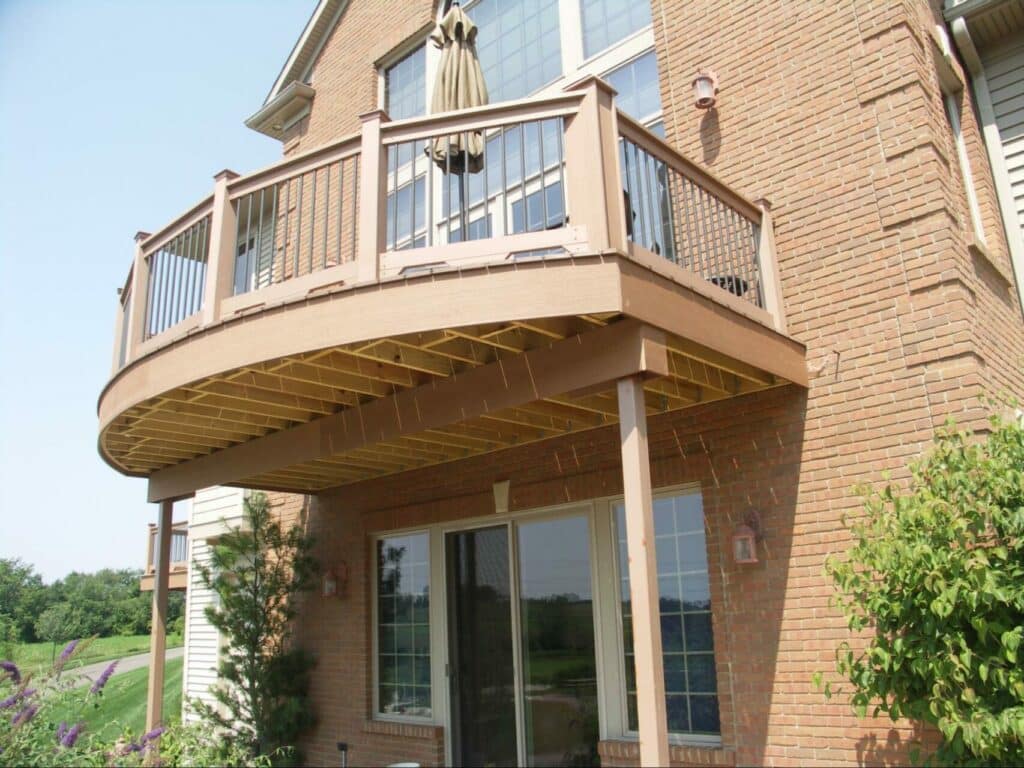 Decks:
We design and build durable, visually stunning decks that serve as an inviting extension of your Cascade home.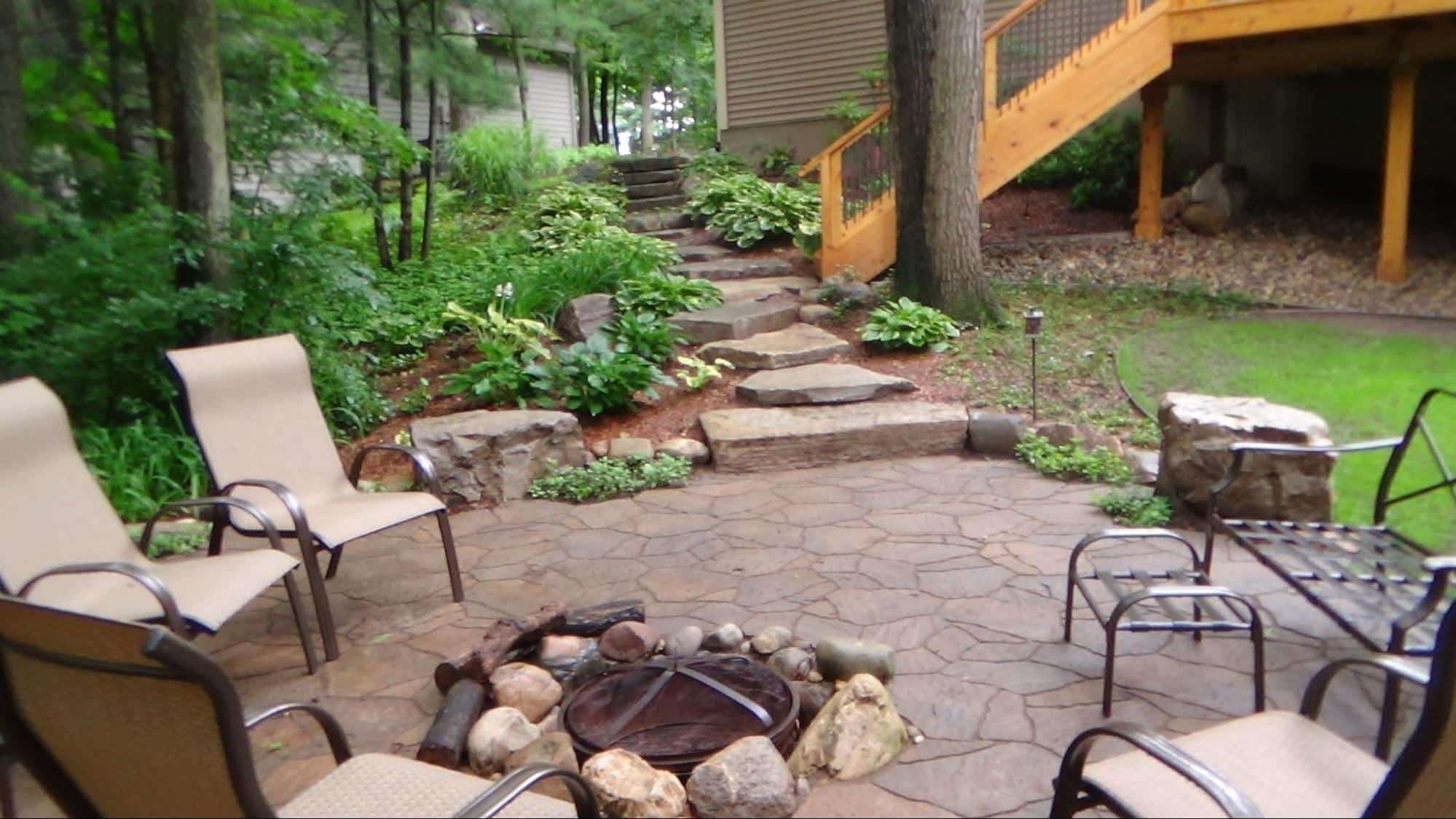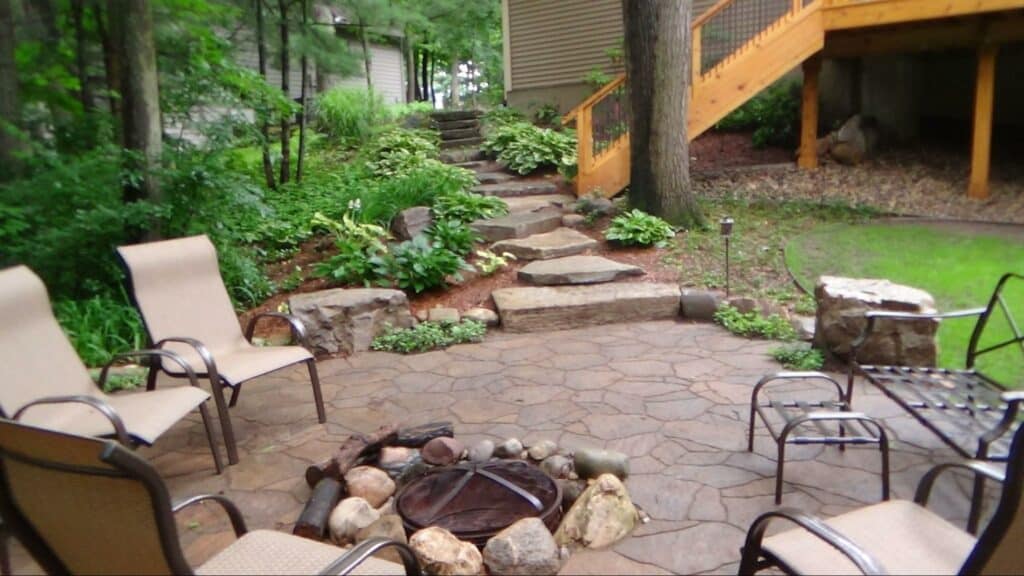 Patios:
We use materials like pavers, natural stone, and concrete to create beautiful patios, walkways, steps, and retaining walls.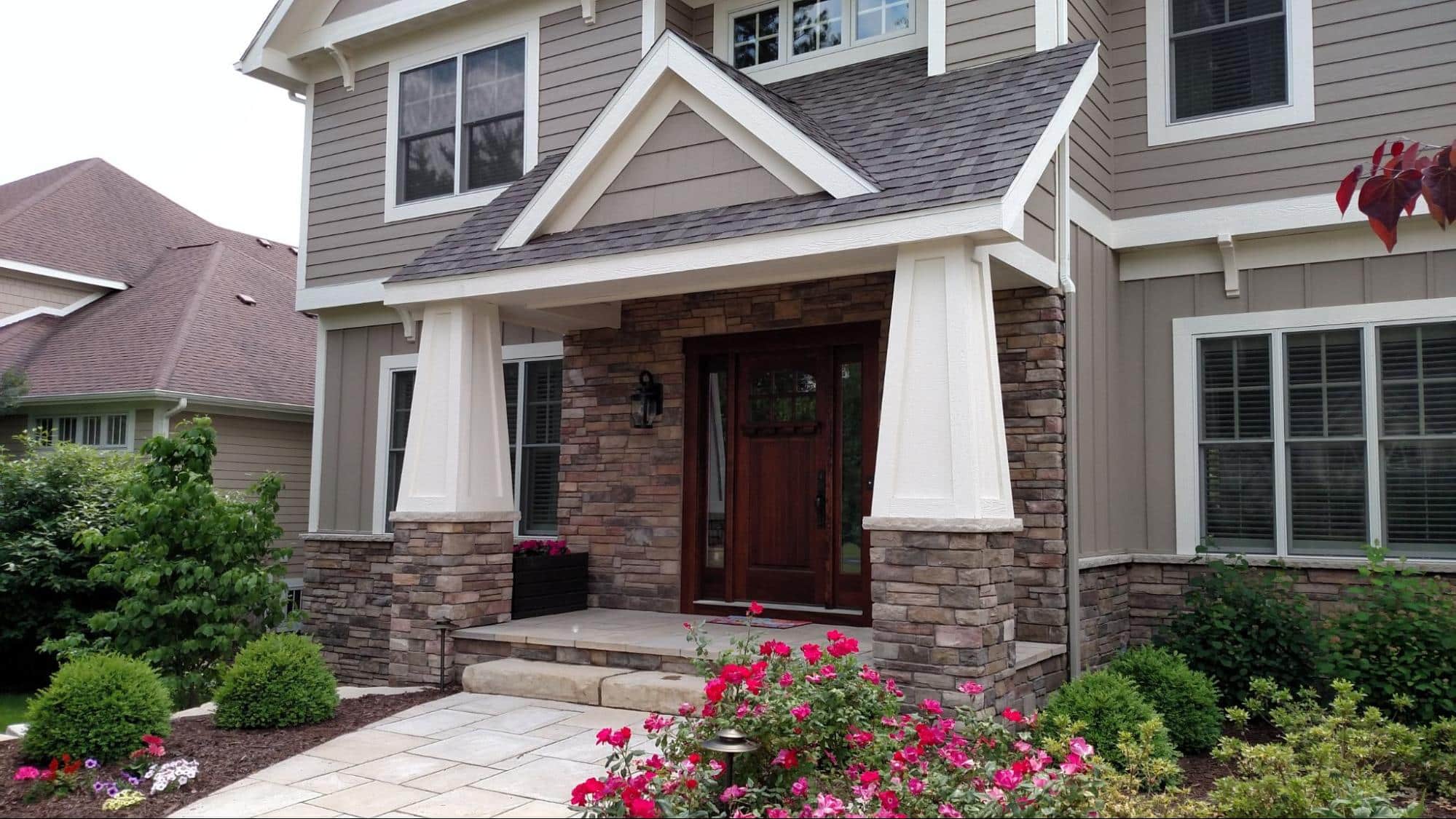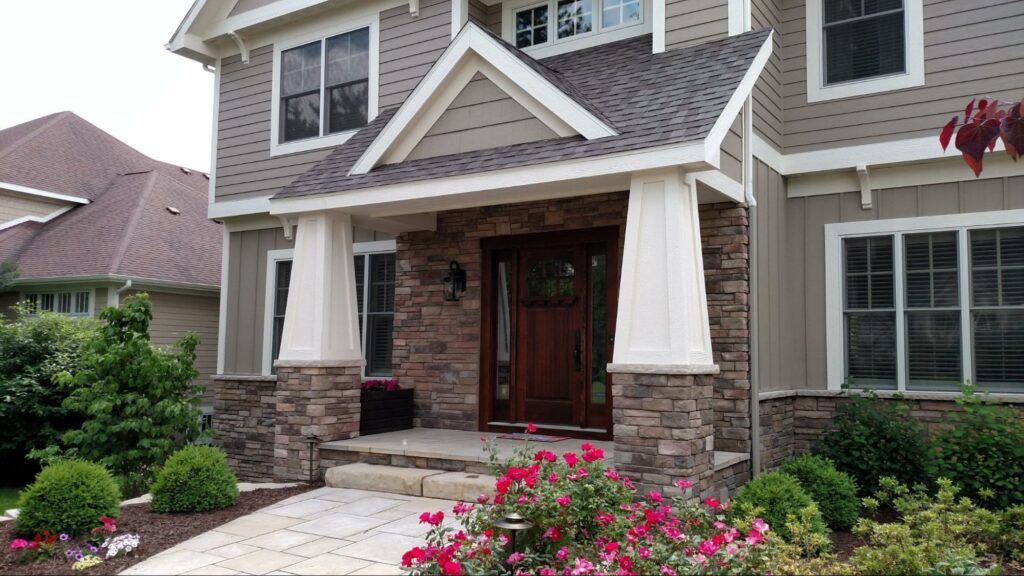 Porches:
Take shelter from the rain and harsh sun and elevate the elegance of your Cascade home with a custom porch.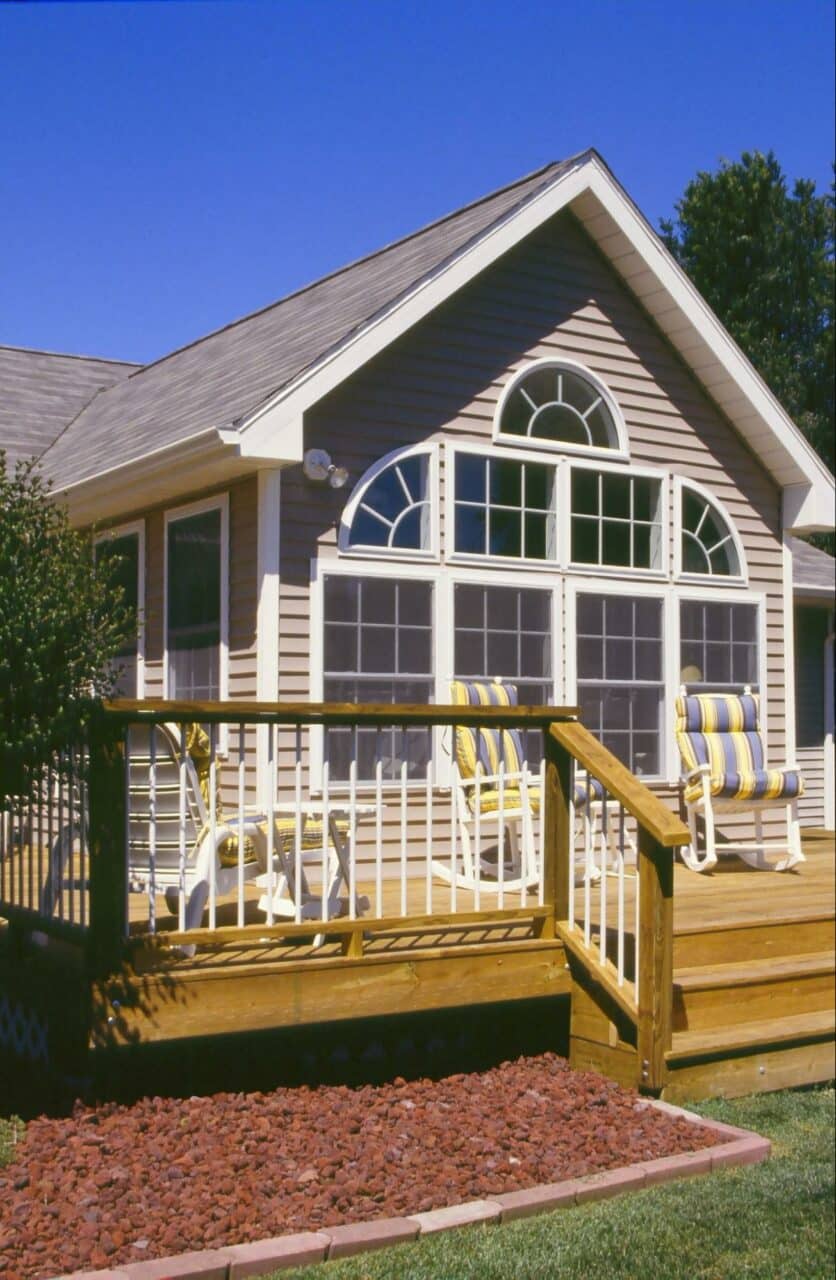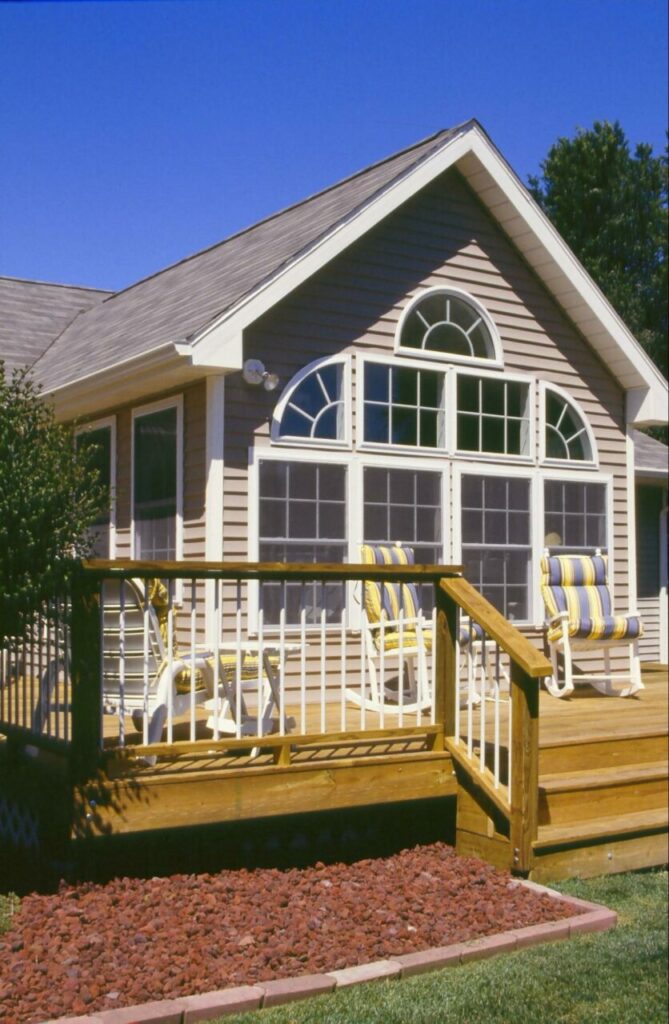 Sunrooms:
Experience year-round comfort with our sunrooms which serve as a cozy spot for relaxation or gatherings.
Personalize Your Outdoor Area to Reflect Your Lifestyle
We understand the importance of an outdoor space that mirrors your unique lifestyle and preferences. To cater to those differences, we offer families in Cascade, MI, a broad range of custom options and features. These enhancements transform your backyard into a functional extension of your home where you can cook, host, relax, and create unforgettable moments. 
The options you can choose from include:
– Shade Structures: Introduce shade for comfort and protection from rain.
– Firepits & Fireplaces: Create a cozy and warm ambiance.
– Deck Benches: Optimize your available seating capacity.
– Hardscapes: Beautify your landscape with walkways and other hardscape elements.
– Outdoor Kitchens: Engage with your guests as you prepare meals outdoors.
– Hot Tubs: Indulge in tranquil evenings under the stars in a luxurious hot tub.
– Privacy Walls: Boost privacy or create a wind barrier.
Quality Materials for Your Deck and Outdoor Space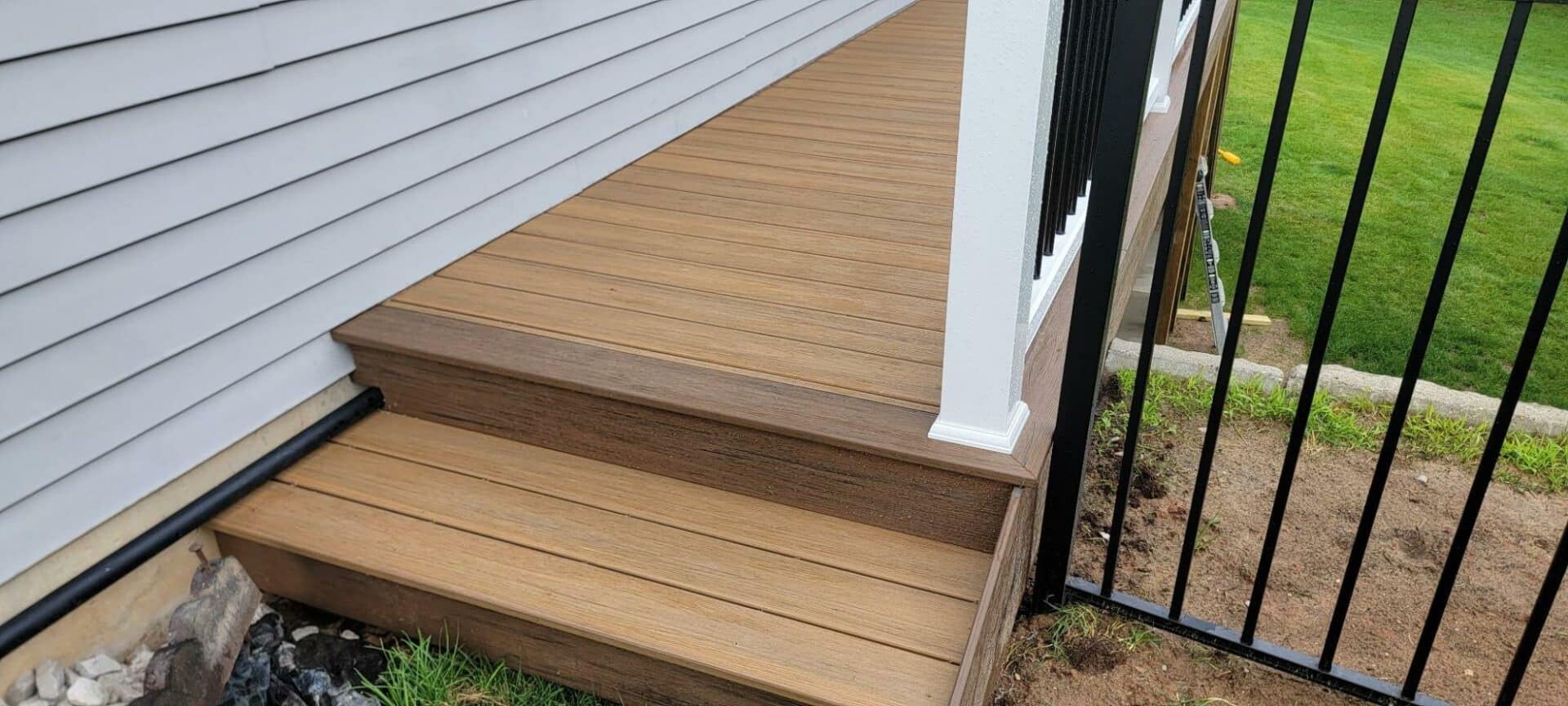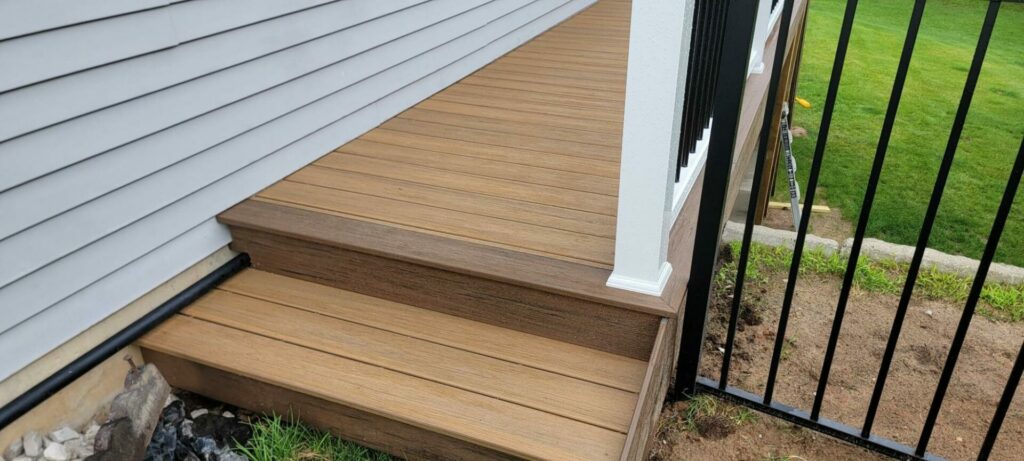 Composite & PVC Decking:
If you're searching for a moisture-resistant, easy-to-care deck, we recommend durable composite decking from TimberTech and Trex. These composite deck boards come with warranties ranging from 25-50 years, guaranteeing decades of enjoyment.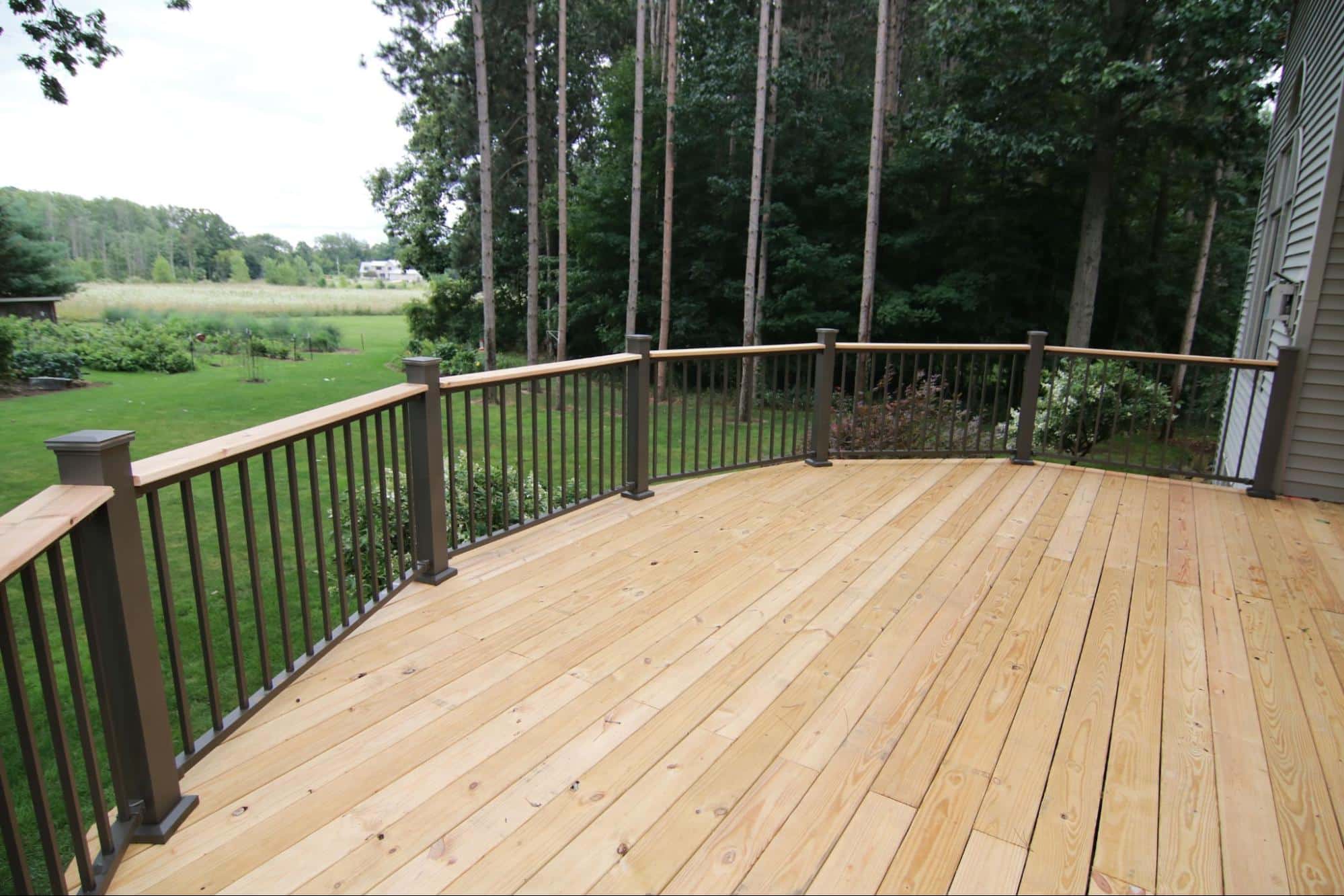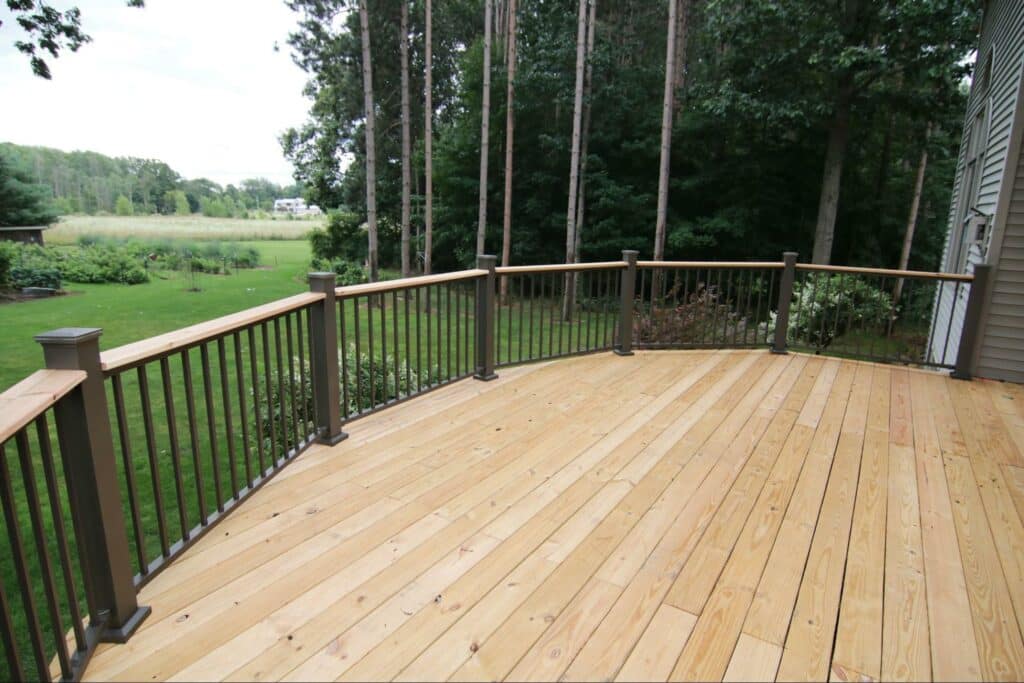 Premium Quality Wood Decking:
Our wooden decking, available in Cedar and IPE, offers an unbeatable natural aesthetic. These two well-regarded wood types are recognized for their striking appearance and durable performance.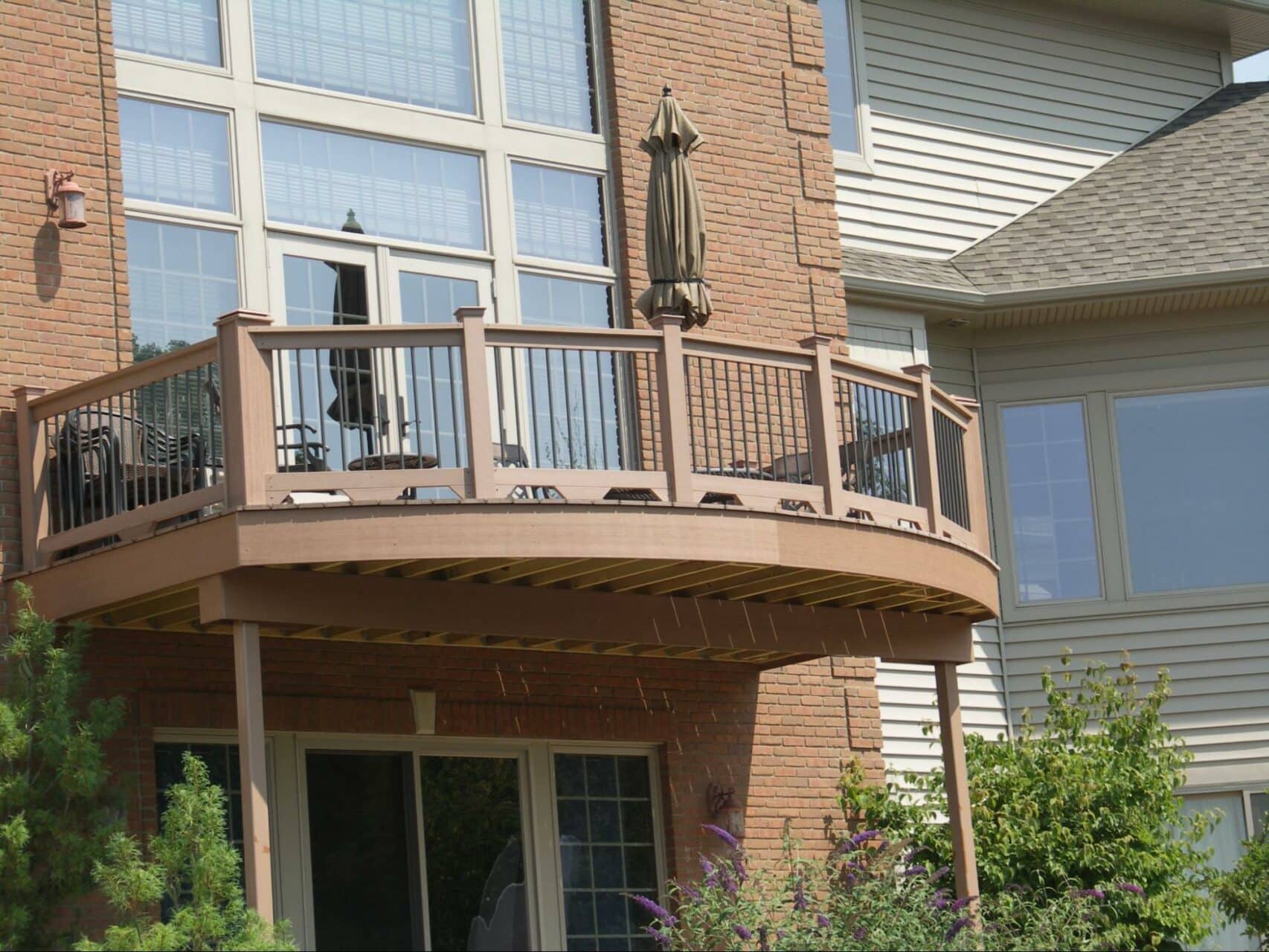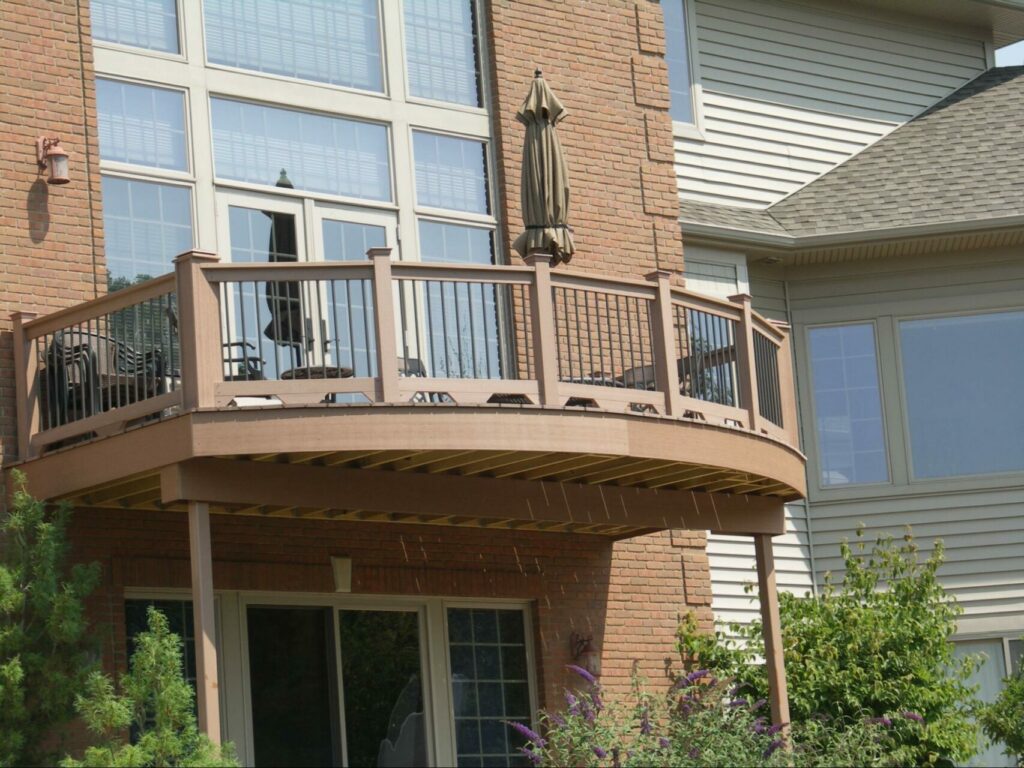 Composite, Vinyl, & Aluminum Railings:
Our robust and elegant railings are made from composite, vinyl, and aluminum. Resilient to harsh weather, wear and tear, and warping, they ensure the longevity and continued beauty of your deck. We also provide alternative options like glass and steel cable railings, among others.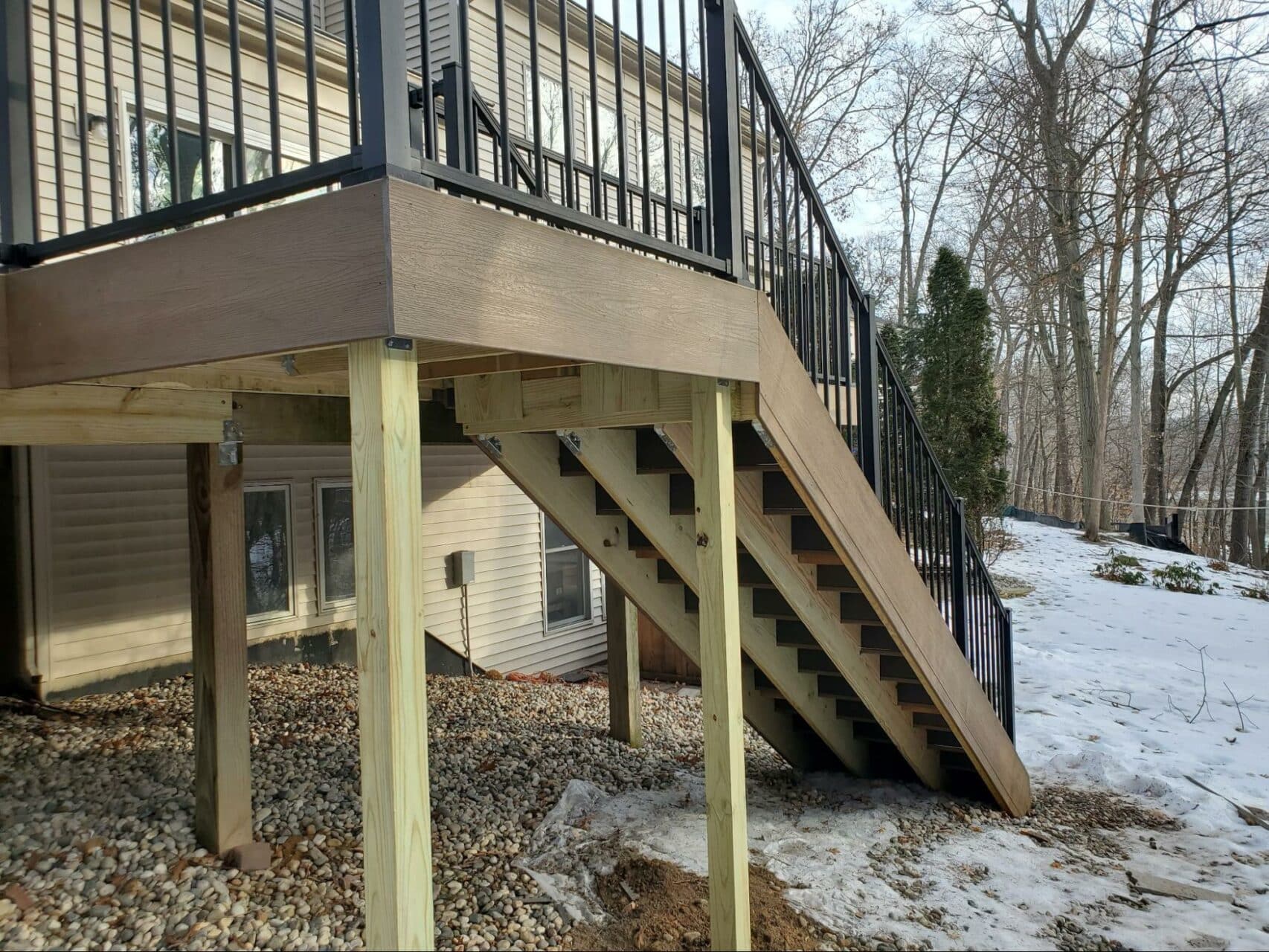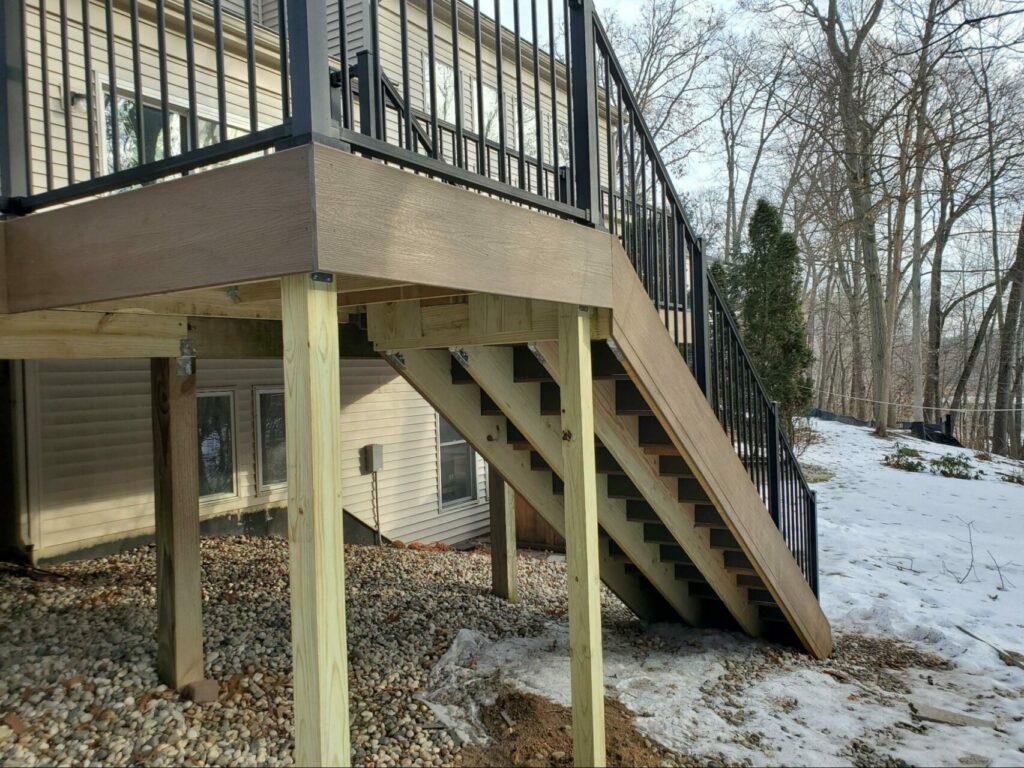 Pressure-Treated Lumber Frame:
Each of our exceptional decks is built on top of a robust, pressure-treated lumber frame. This frame ensures the deck's longevity and stability. Our high-quality pressure-treated lumber is resistant to pests and other common forms of damage, assuring the safety and lifespan of your deck.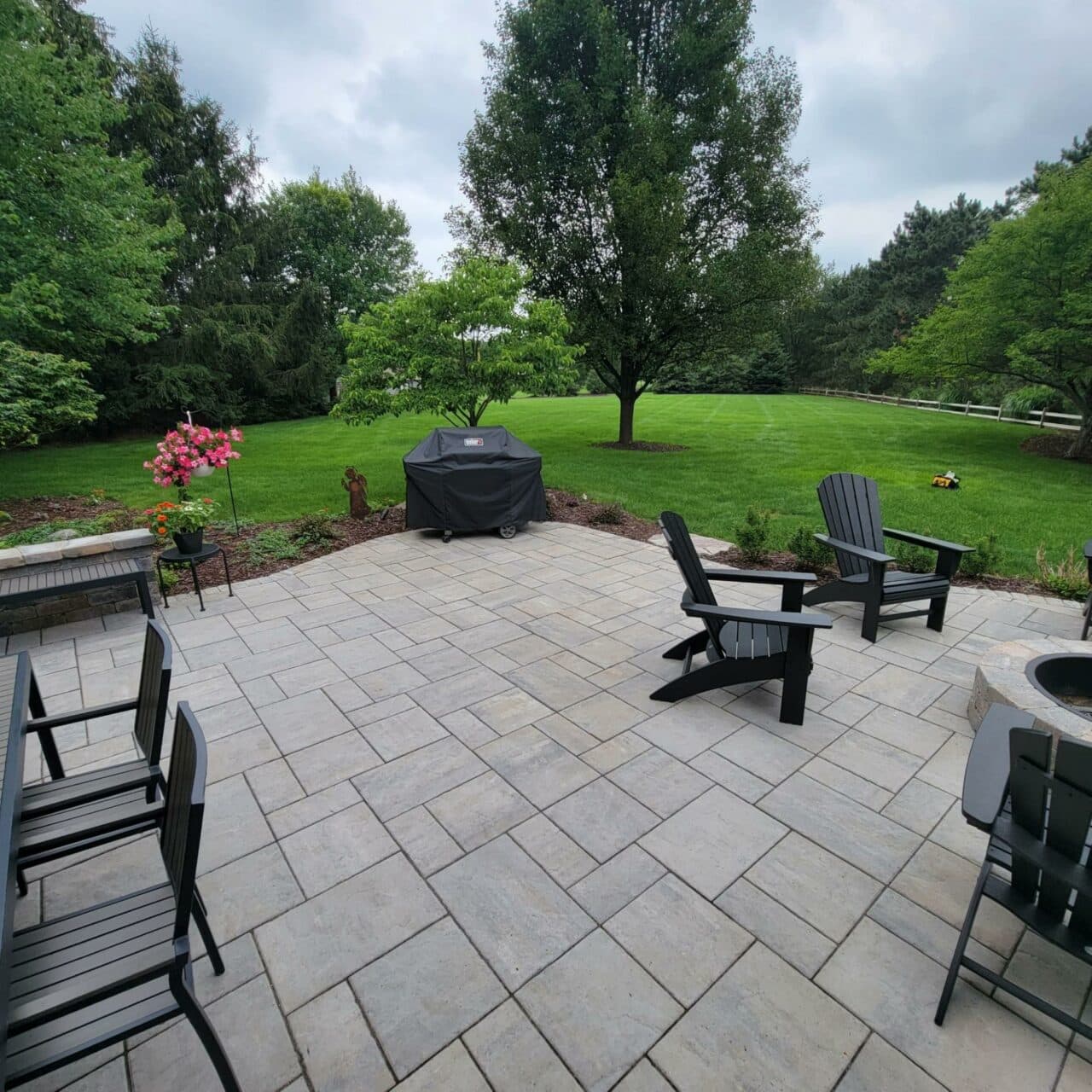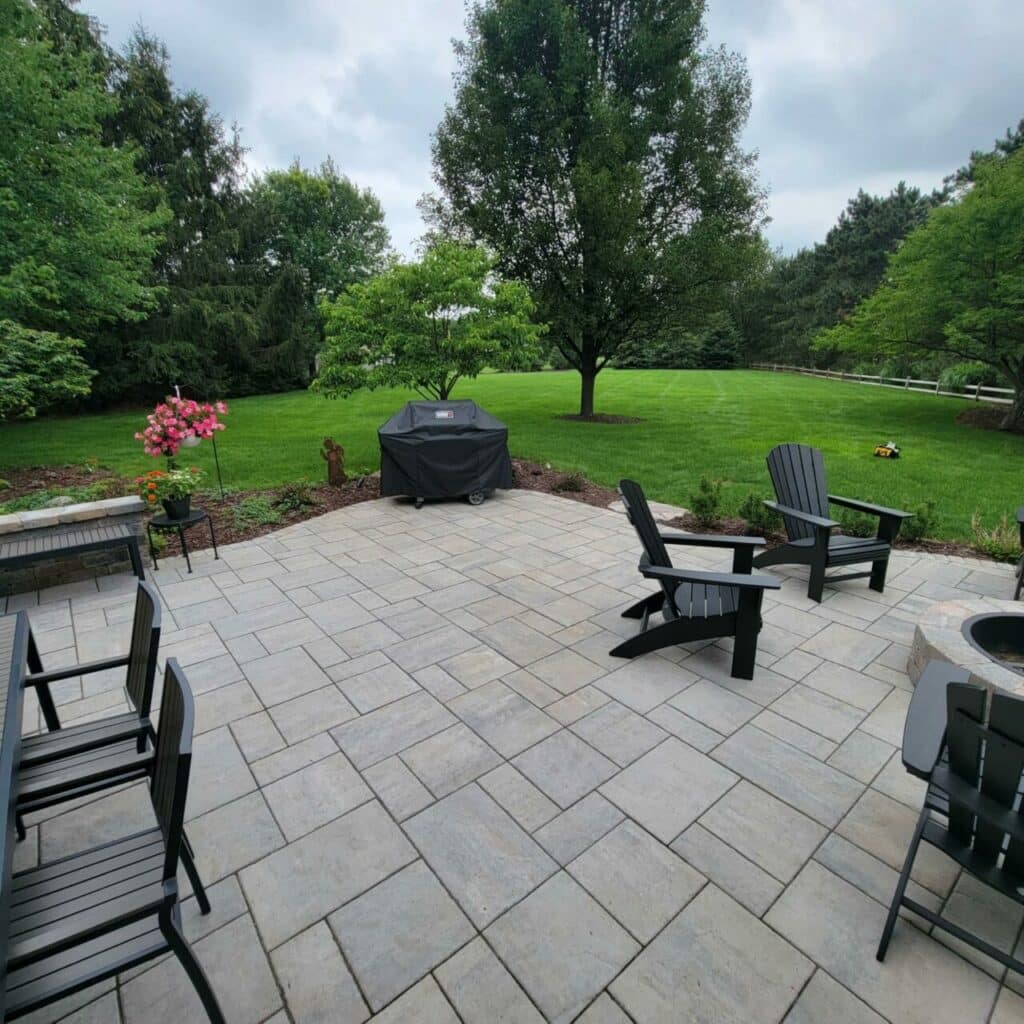 Concrete, Pavers, and more:
We carefully select our hardscape materials for their durability and beauty, providing a robust foundation for your patio that requires minimal upkeep. Choose from a variety of materials like natural stone, concrete, pavers, and more.
A Simple Design & Construction Process
Precision Decks has streamlined the process of building your dream deck, ensuring a hassle-free experience from start to finish:
Estimate & Consultation:

Discuss your vision and receive a transparent pricing estimate.

Design Phase:

Collaborate with our expert team to design your envisioned space.

Construction Phase:

Watch as our proficient team brings your dream outdoor space to life.

Final Reveal:

Step onto your new deck, knowing you've made the right decision.
Read about the experiences of our clients and understand why Precision Decks is considered the premier deck builder in Cascade, MI, and the suburbs east of Grand Rapids.
Start Your Journey with Precision Decks in Cascade, MI
Are you ready to experience the best custom decks in Cascade, MI? Contact us today for a free estimate & design to get started!