Transform Your Outdoor Space in Grand Rapids Township!
Hello from Precision Decks, your neighbors, and the leading deck builders in Grand Rapids Township, MI! With a rich history in crafting outdoor spaces in Grand Rapids' suburbs, our team is ready to help you build your dream deck, patio, or porch.
Your #1 Choice for Custom Decks in Grand Rapids Township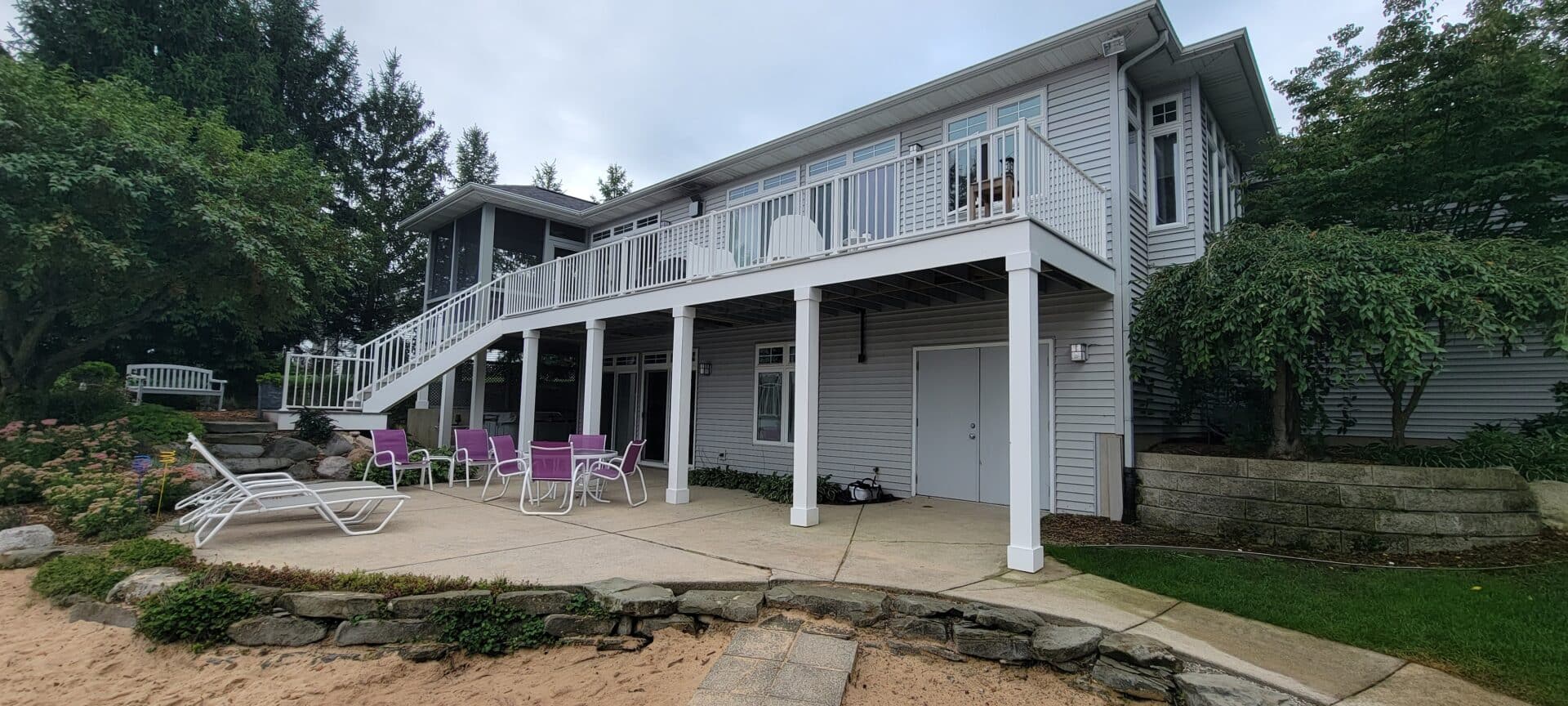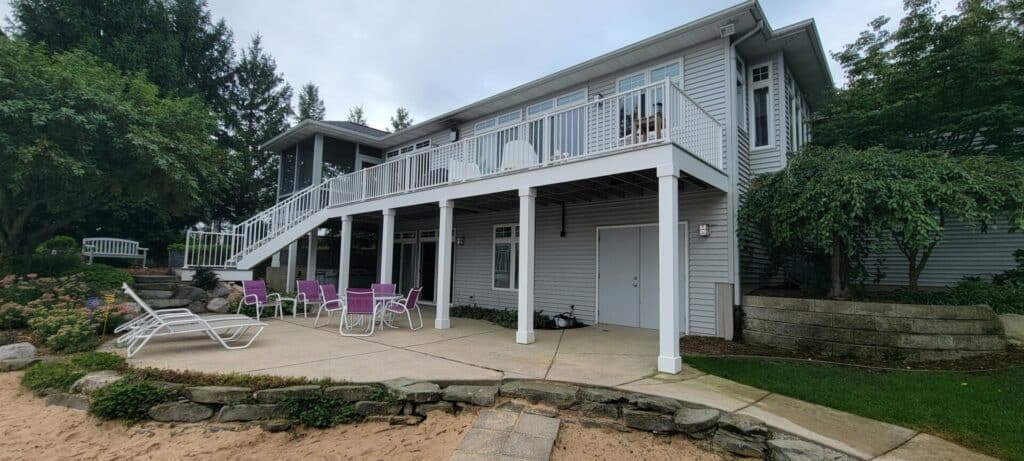 At Precision Decks, we aim to deliver a construction experience far beyond the ordinary. With over three decades of experience serving the suburbs east of Grand Rapids, we have a deep understanding of the local neighborhoods and the unique architectural character of homes in Grand Rapids Township. Our deep local expertise, paired with a highly skilled in-house team, guarantees a standout experience for our clients. 
We differentiate ourselves by:
– Using only superior-grade materials that ensure your outdoor space stands the test of time.
– Overseeing all aspects of your project, including design, construction, and permit acquisition.
– Creating custom designs tailored to meet your family's unique requirements and lifestyle goals.
– Employing our own in-house team, eliminating dependency on subcontractors.
Choose From A Variety Of Outdoor Living Spaces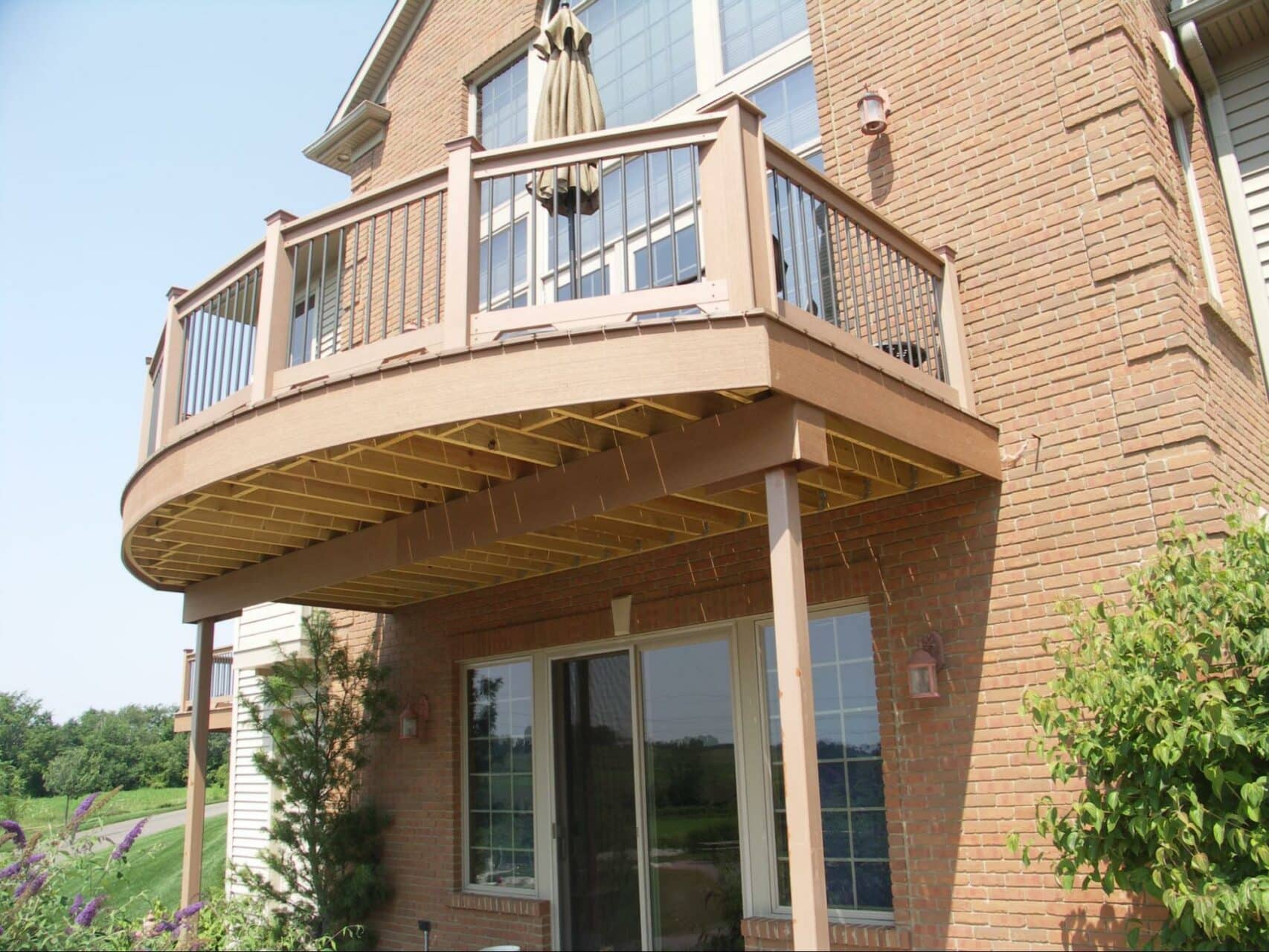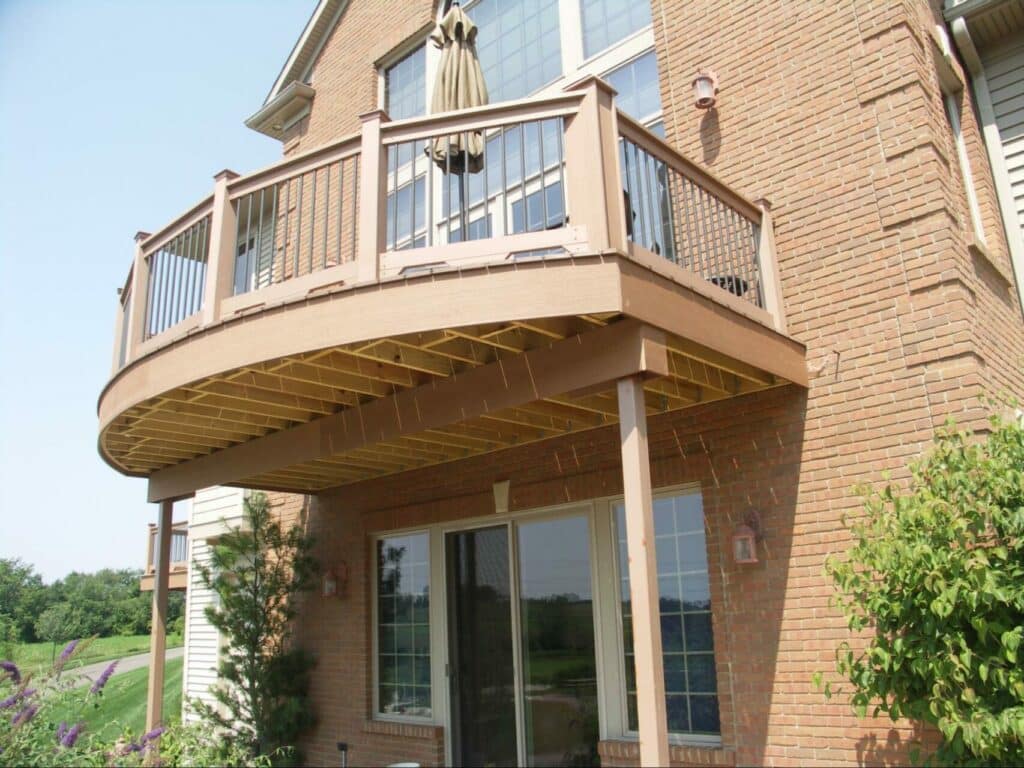 Decks:
Designing and building sturdy and beautiful decks that extend your living space outdoors is our passion.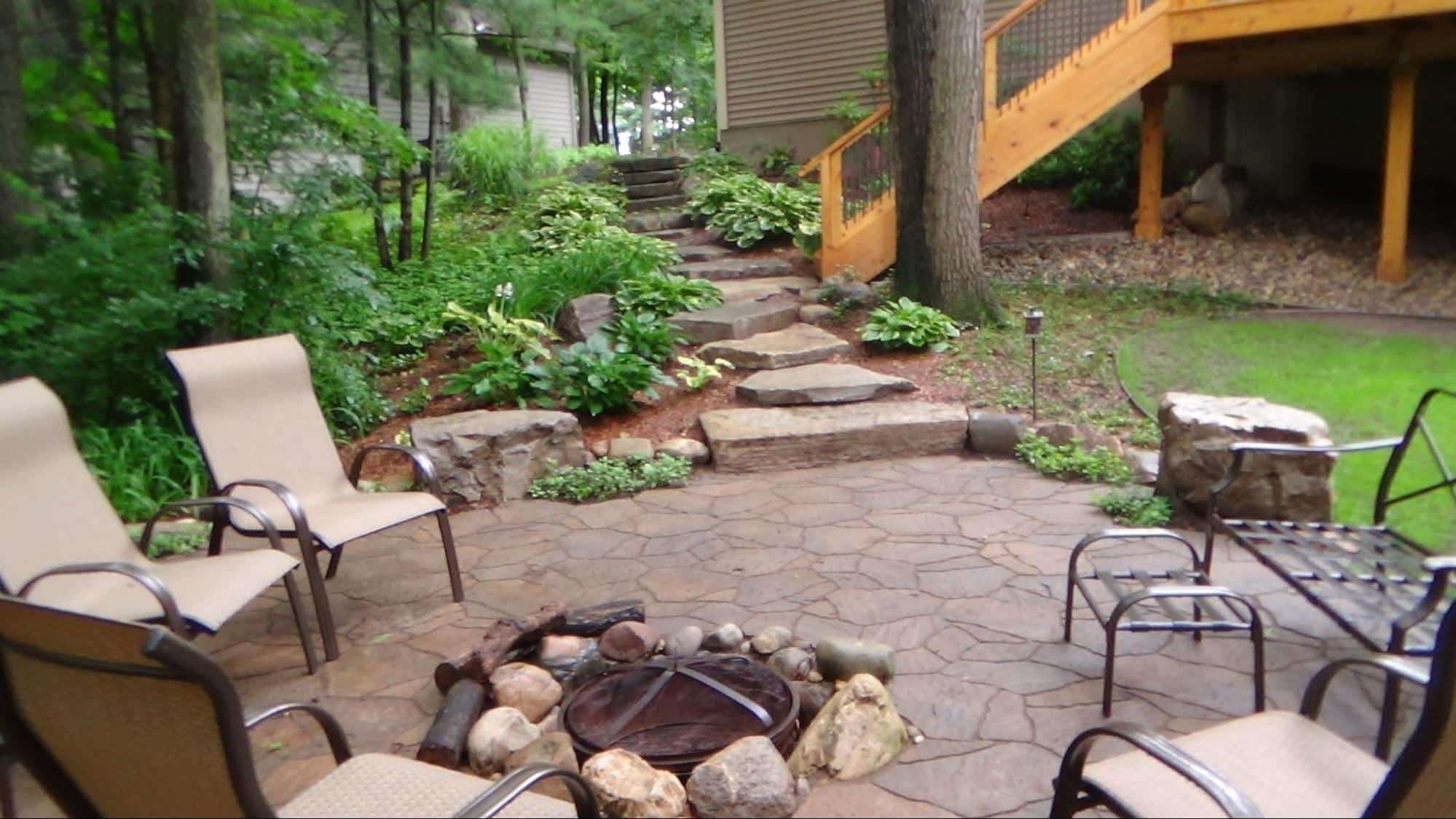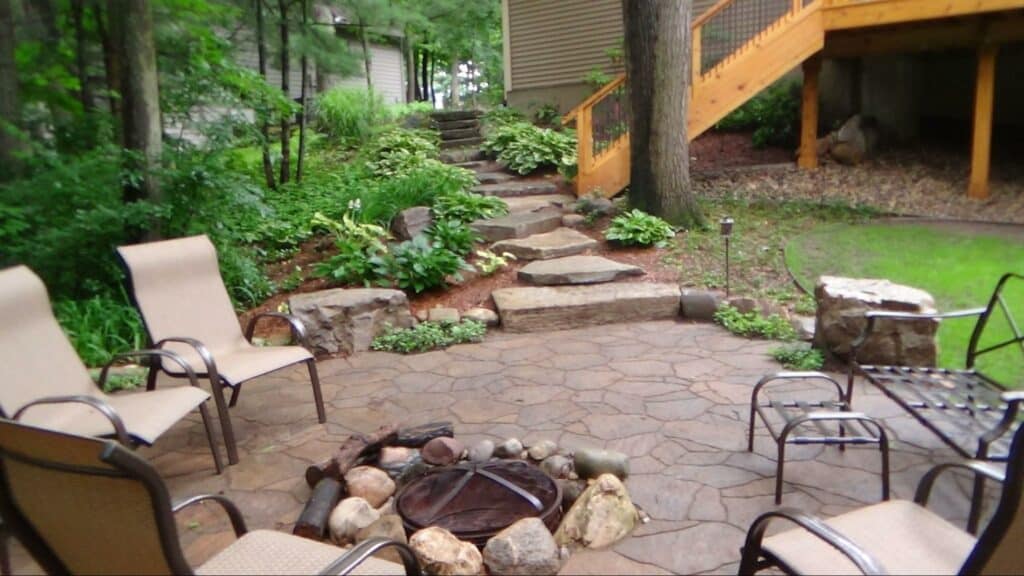 Patios:
Our patios, walkways, and various hardscape elements offer practical and aesthetic enhancements to your home's exterior.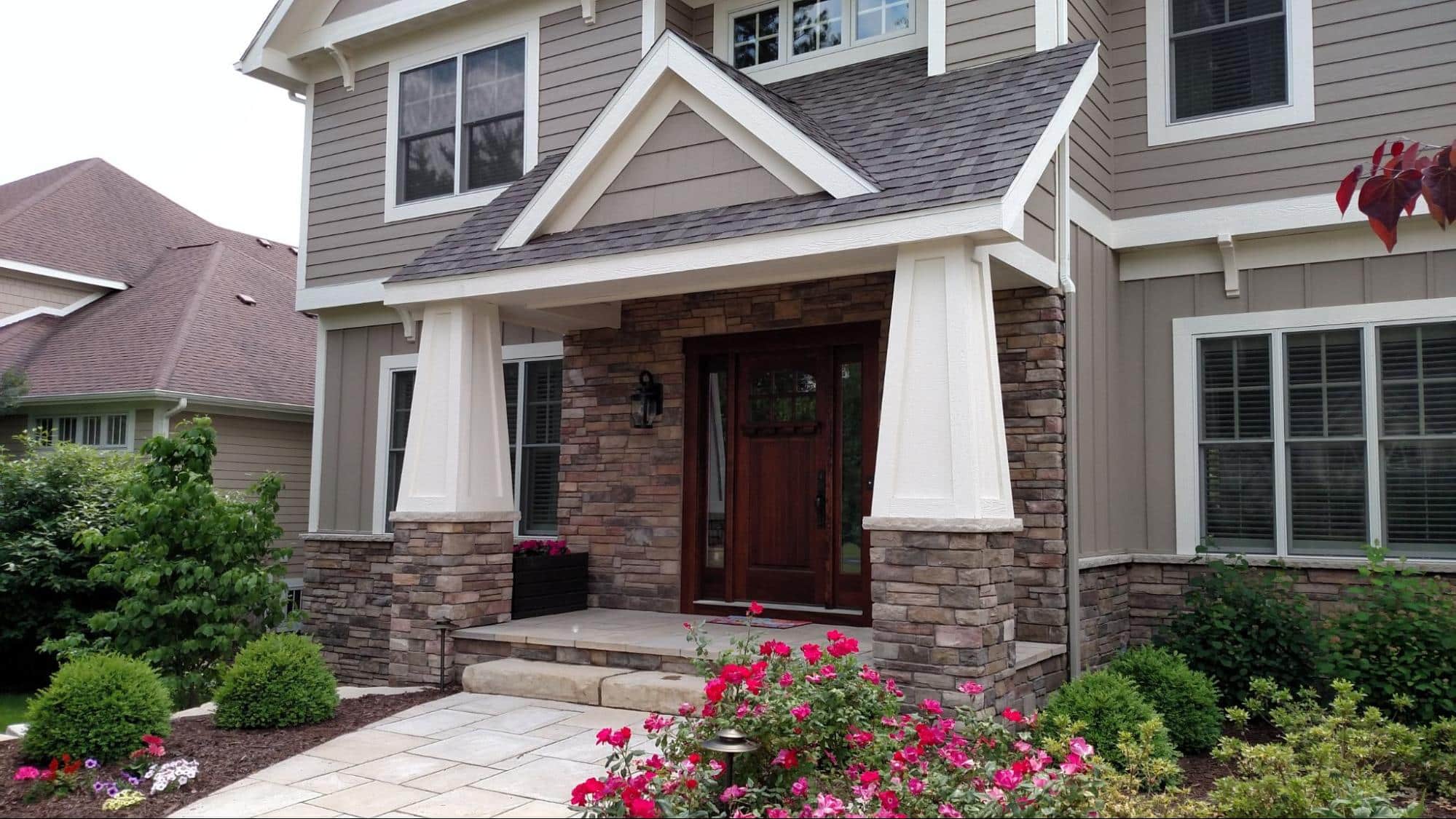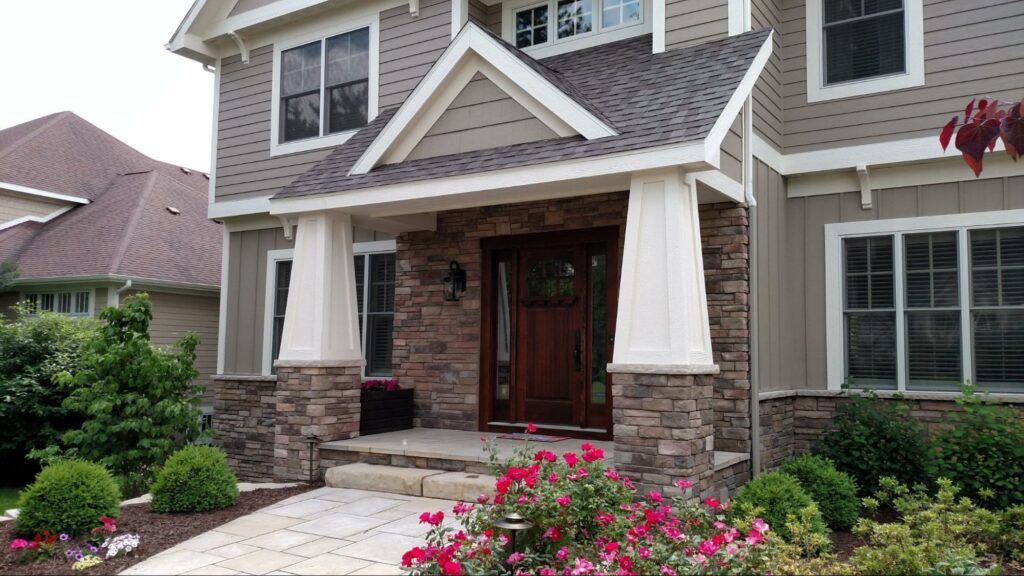 Porches:
Add an elegant touch to your property with our custom porches, which provide a sheltered space for outdoor living.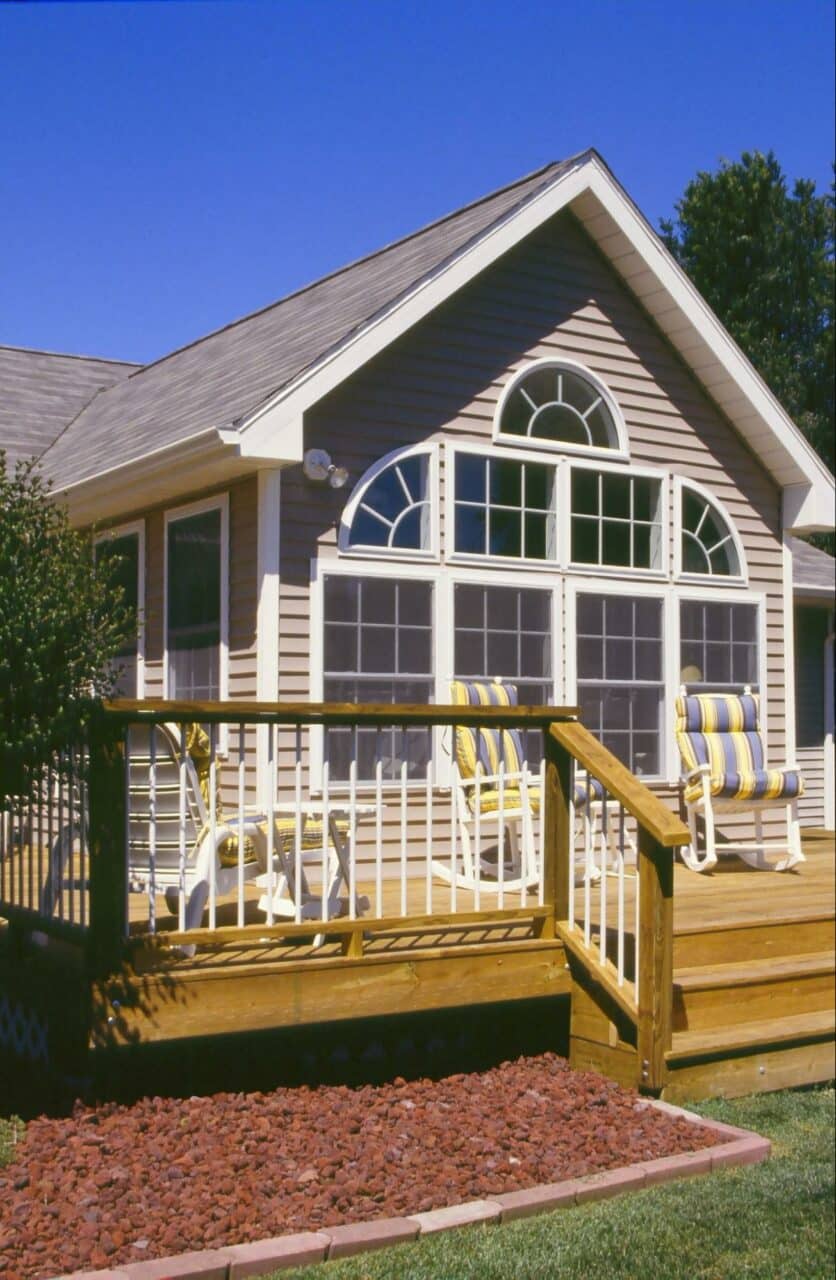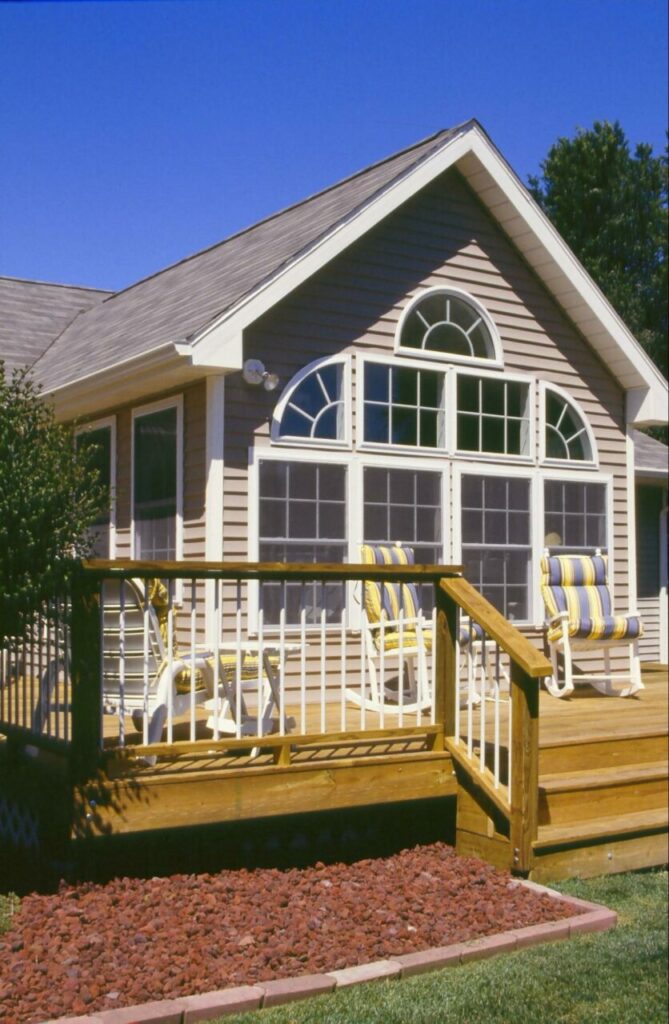 Sunrooms:
Experience complete comfort throughout the year in our sunrooms, perfect for relaxation or gatherings.
Complete Your Outdoor Space With Extra Features
At Precision Decks, we strongly believe in personalizing the look and feel of your outdoor living spaces to align with your unique needs. That's why we present the homeowners of Grand Rapids Township, MI, with multiple additional customization options and features. These features can help add beauty or functionality to your outdoor space, making it the perfect place for cooking, entertaining, relaxing, or hosting gatherings.
Options to consider include:
Shade Structures:

Integrate shade structures for protection from the sun and rain.

Deck Benches:

Add seating with stylish built-in benches.

Fire Pits & Fireplaces:

Create a warm and inviting atmosphere with our fire features.

Hardscapes:

Improve aesthetics and functionality with beautifully designed walkways and other hardscape features.

Outdoor Kitchens:

Enjoy a seamless cooking experience while staying connected with your guests.

Hot Tubs:

Experience the comfort of a warm hot tub under the open sky.

Privacy Walls:

Create an intimate space or protect against wind using privacy walls.
Top-Tier Materials For Your Deck & Outdoor Living Space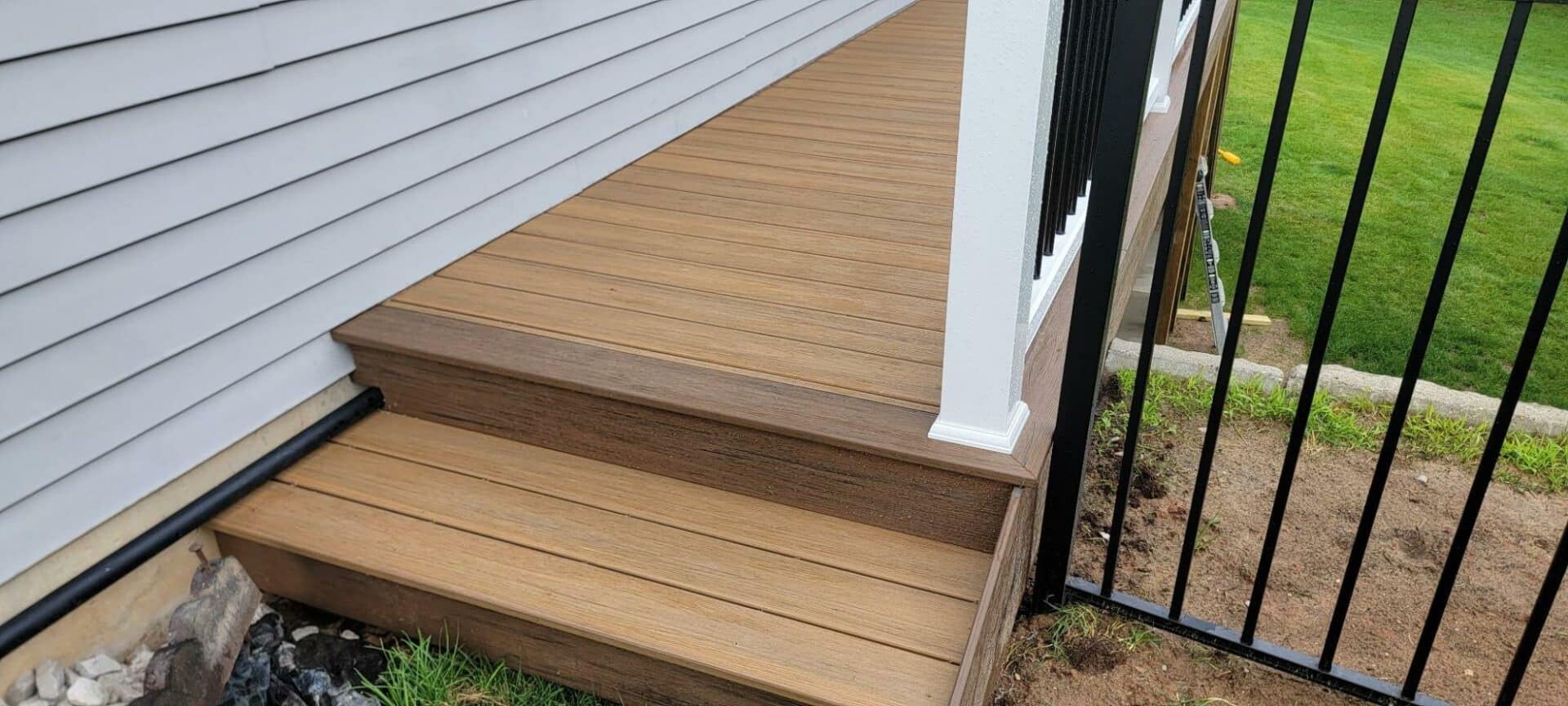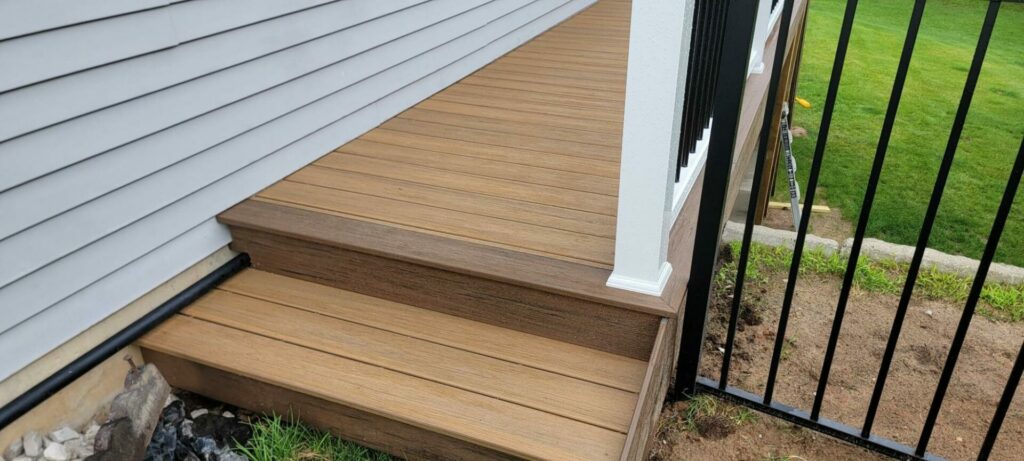 Composite & PVC Decking:
For those prioritizing minimal upkeep, we proudly offer decking options from industry-leading brands like TimberTech and Trex. These composite decking products are highly durable and come with extensive warranties spanning 25-50 years, promising decades of enjoyment.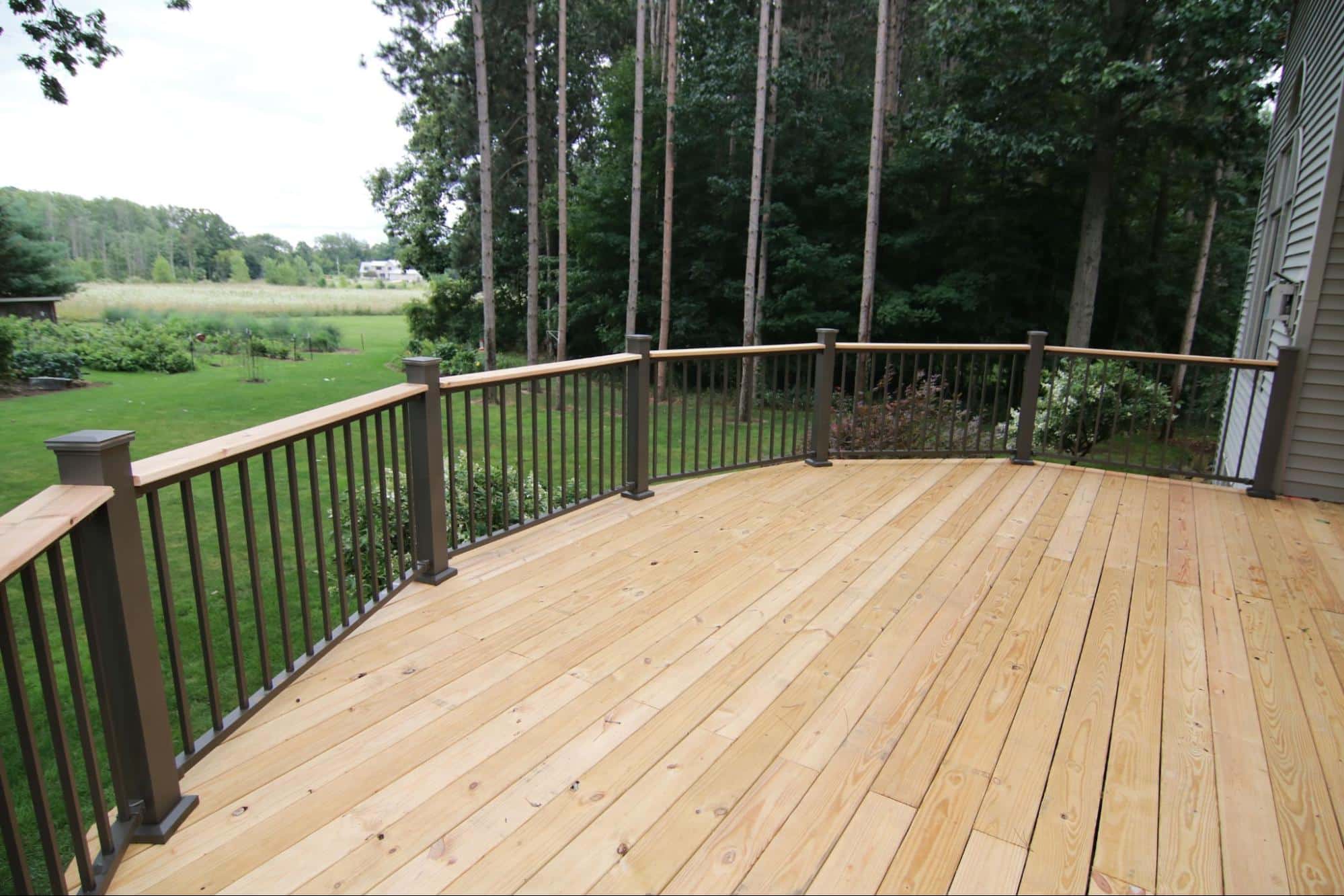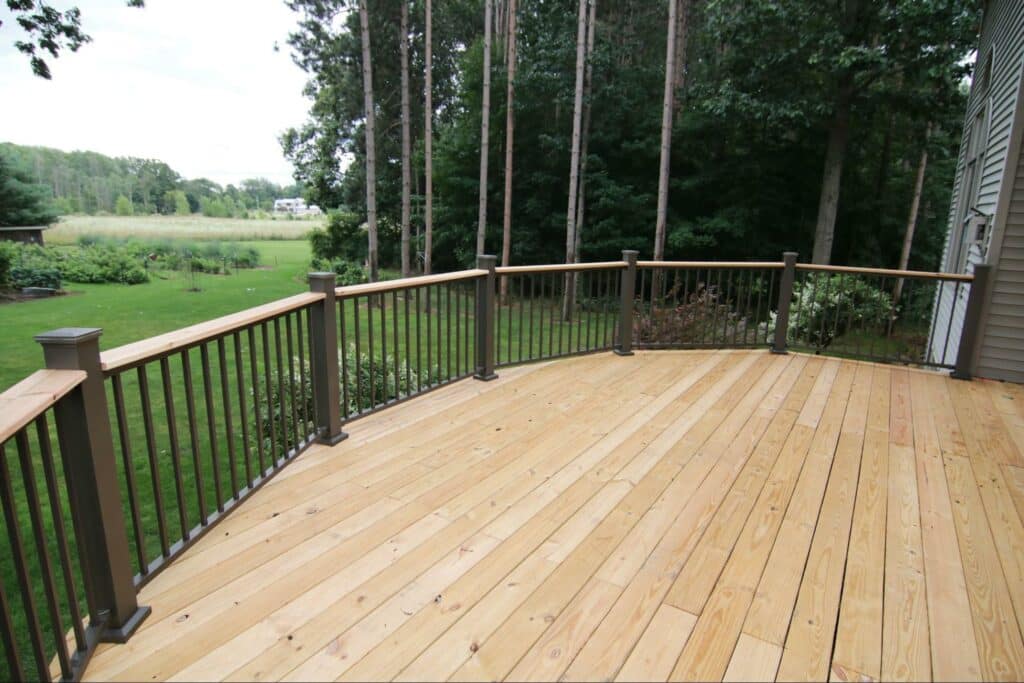 Premium Quality Wood Decking:
Experience the undeniable charm of our wood decking, available in both Cedar and IPE. These woods are known for their beautiful looks and superior durability compared to other wood types.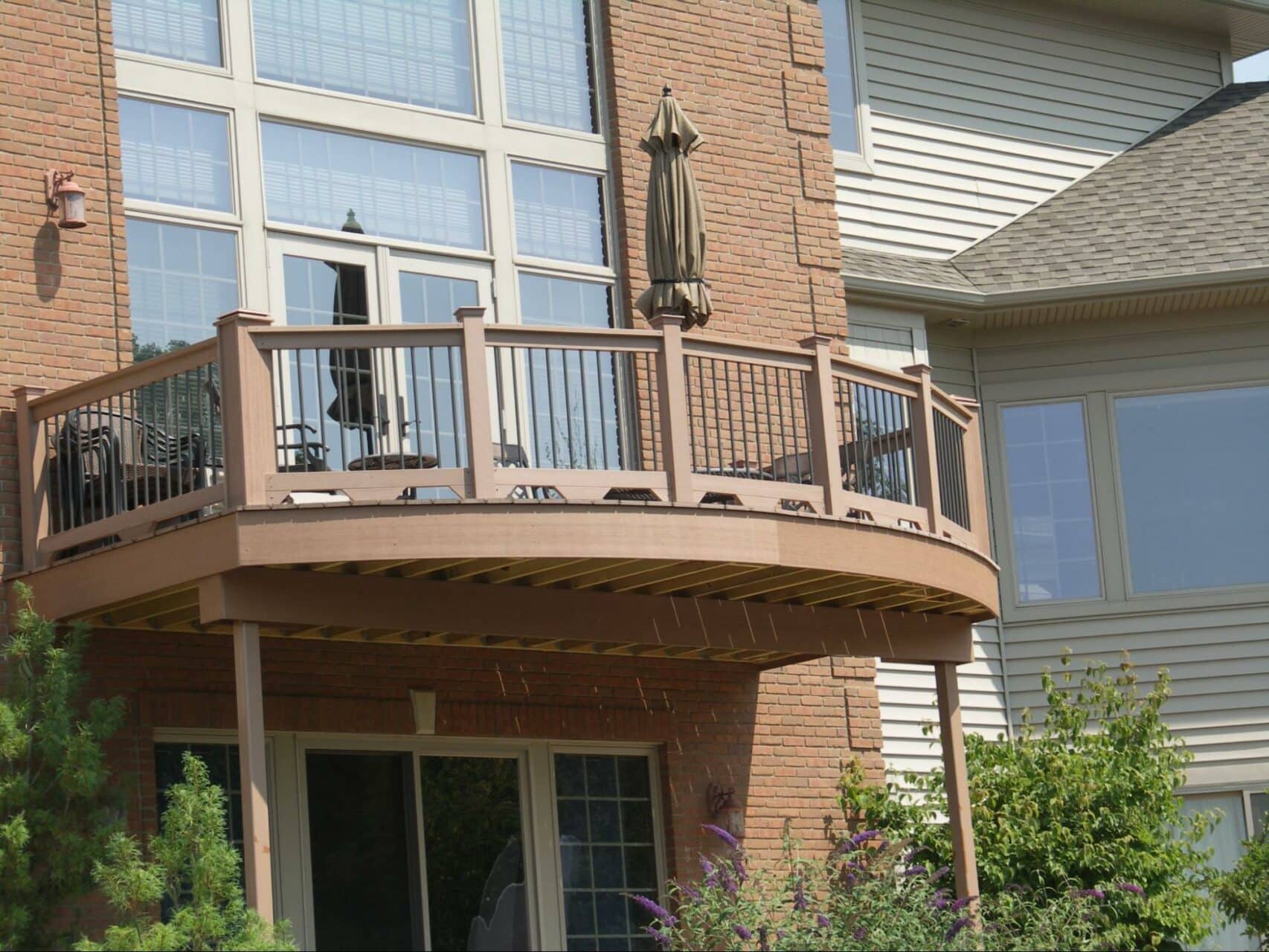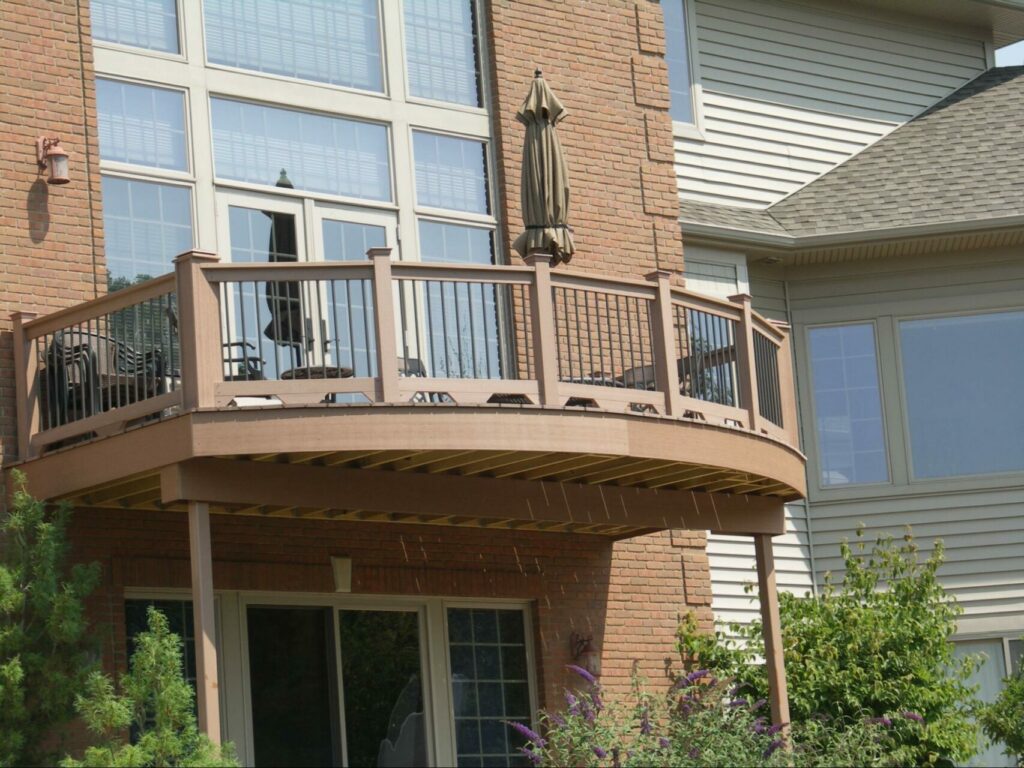 Composite, Vinyl, & Aluminum Railings:
Safety and style go hand-in-hand with our selection of deck railings. Made from materials like composite, vinyl, and aluminum, our railings stand against time, resisting wear, weather, and warping. In addition, we offer infill options like glass panels, steel cables, and more.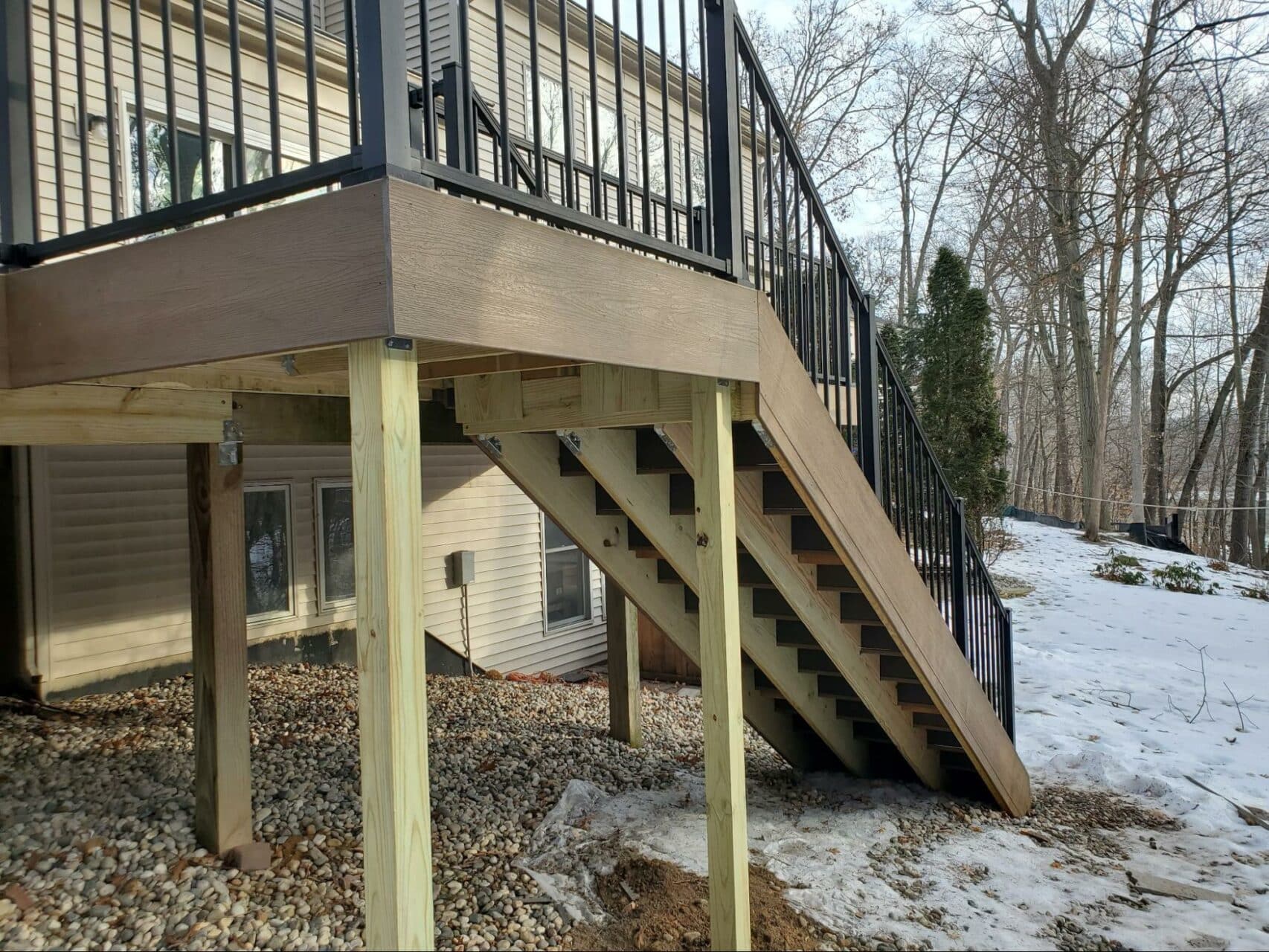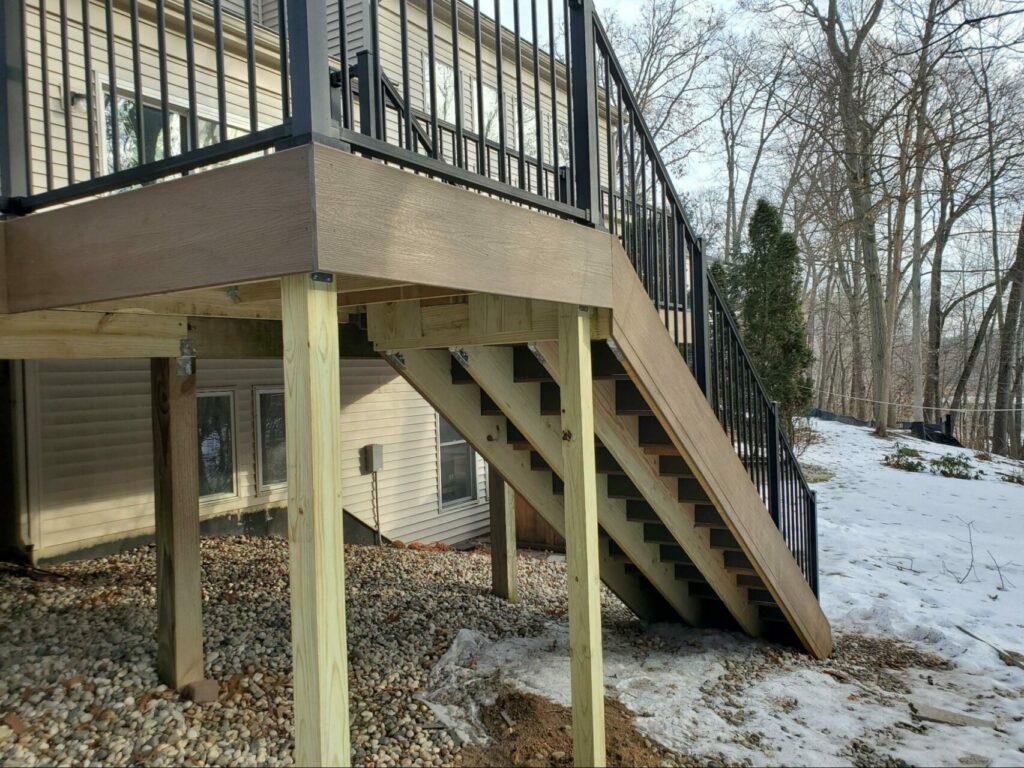 Pressure-Treated Lumber Frame:
The foundation of every exceptional deck we build is a robust frame crafted from pressure-treated lumber. This material not only provides a solid foundation but also resists common issues like moisture and insects, maximizing your deck's lifespan.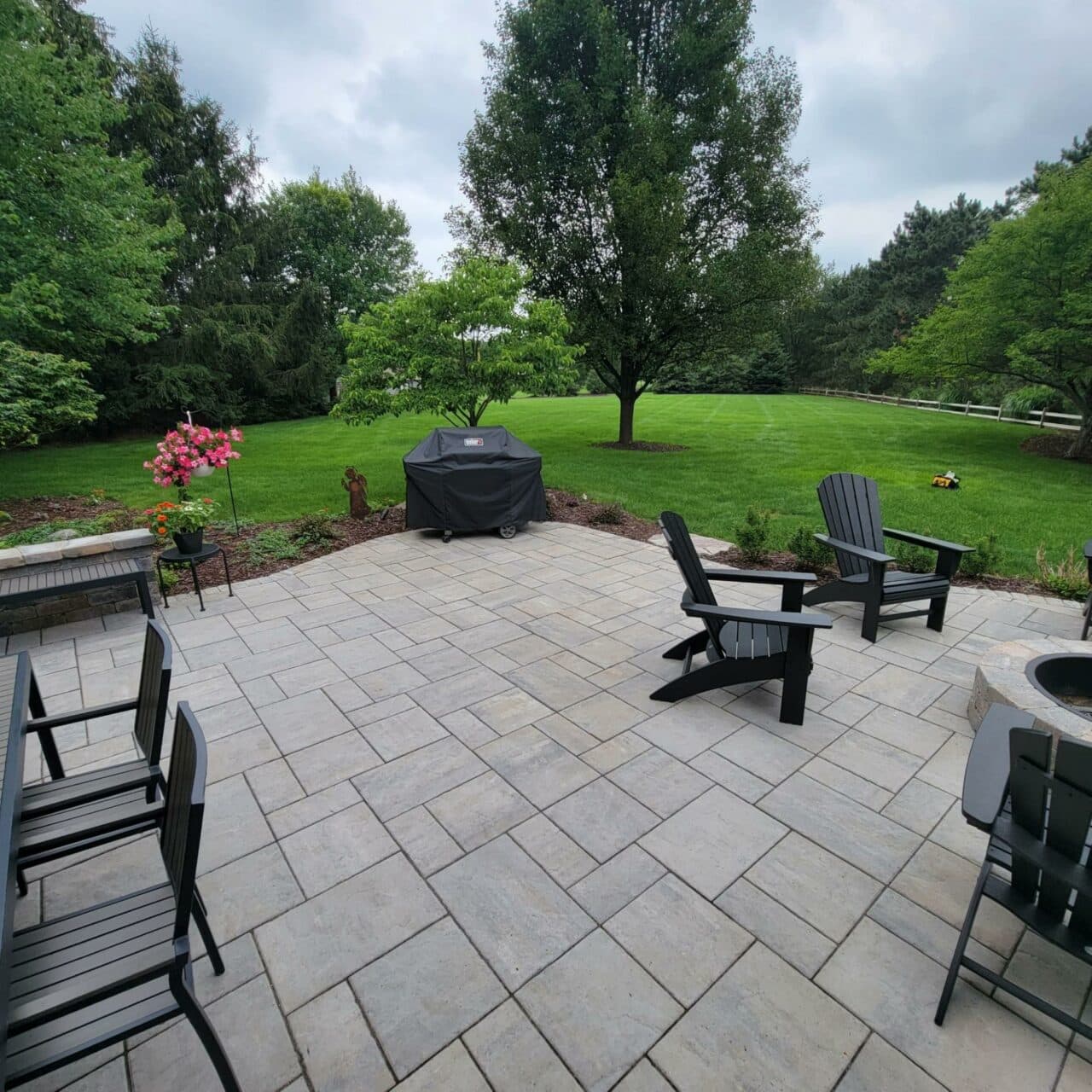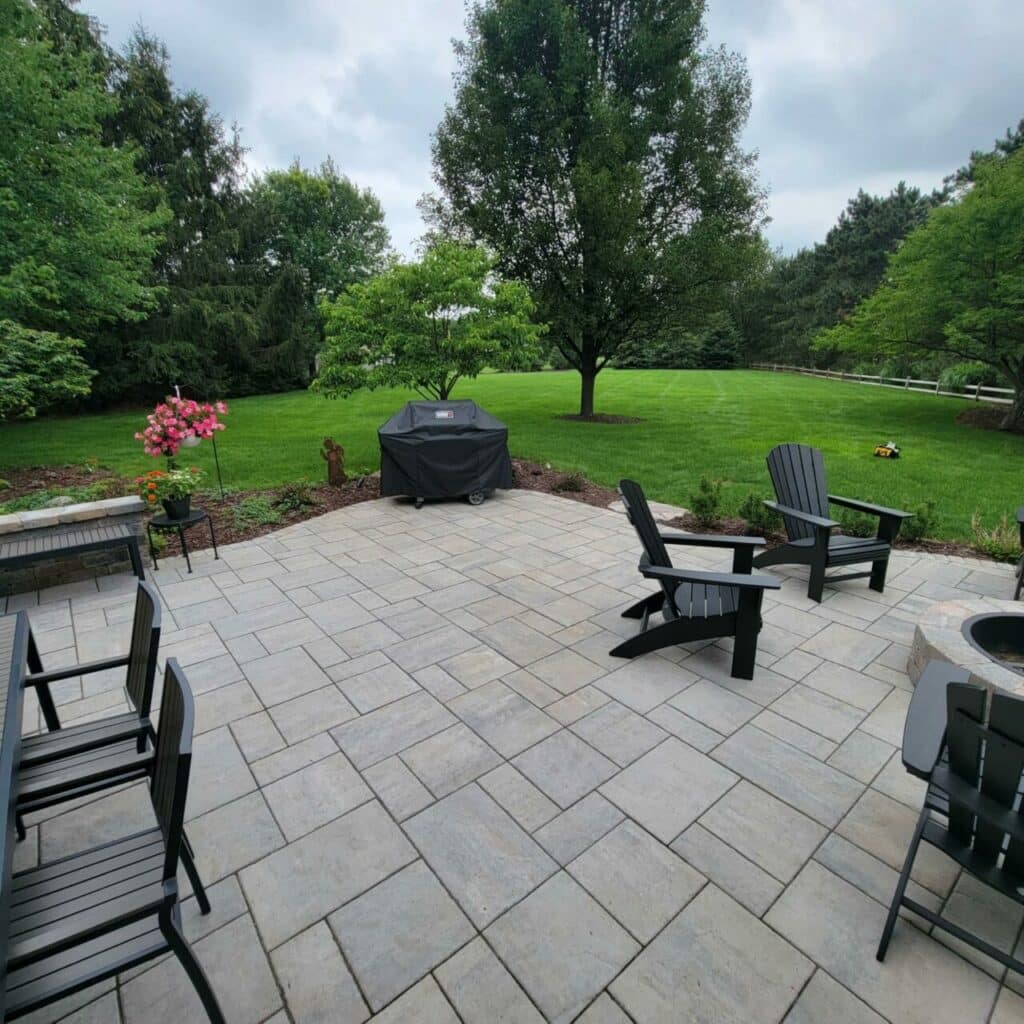 Hardscape Materials: Concrete, Pavers, and more:
Our assortment of hardscape materials offers a stable base for your patio that's both visually stunning and low-maintenance. Dive into a range of choices like natural stone, concrete, pavers, and more.
The Easiest Deck Construction Process Ever
At Precision Decks, we've simplified the design and construction process for your deck and outdoor living space, making it an effortless and exciting journey:
Initial Consultation: Request a free estimate and consultation to get started.
Design Phase: Collaborate with our deck design team to refine your vision.
Construction Phase: Let our skilled in-house crew build your deck with precision.

Final Reveal: Step out onto your newly constructed deck, filled with pride and excitement.
Hear It from Our Happy Clients!
Discover why residents of Grand Rapids Township consistently choose Precision Decks to transform their outdoor spaces!
Ready to Build Your Dream Deck in Grand Rapids Township, MI?
Start your journey toward a beautiful outdoor space with Precision Decks. To get started, contact us for a free estimate and design today!